BettingPlanet.com - Best Online Betting Sites Guide 2023
Betting Planet is a free online betting and wagering resource that specialises in providing up-to-date website reviews, sports previews and tips, casino game guides and where to play. The team at BettingPlanet.com is excited by 2023 and we anticipate it being a huge year of growth as we further develop this site. We take great pride in delivering content that is written by handicappers who know what they are talking about. They make a living in the betting industry and are passionate about sport, and on it. The best online sports betting sites for 2023 are:

Best ONLINE BETTING SITES
All betting sites
Best online betting sites
Bovada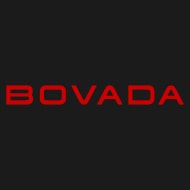 $250
Claim a 50% deposit bonus up to the value of USD $250
read review
Bet Now
The best sports betting sites globally largely depends on your location, with 100s of different online bookmakers, servicing 100s of different countries. For instance only a handful of US states have legalised sports betting, and you guessed it, they all have different betting sites even if some of the brands are the same. The UK is somewhat of a sports betting hub, given the Gambling Commission's role in regulating many of the top bookmakers in the world, which service more than just the United Kingdom, including giants like Bet365, William Hill and Paddy Power.
Australia has a fully regulated online sports betting industry, plus legal lotto betting and arguably the most competitive horse racing scene in the world. The Australian betting brands that are at the forefront of the industry include Sportsbet, BetEasy and Ladbrokes. Domestic sports play a huge role in the Australian betting scene, with the Big Bash League dominating the summer months, while the AFL and NRL take centre stage during the winter. The Melbourne Cup and the entire Spring Racing Carnival are when Australian betting sites are worked overtime.


The landmark ruling in 2018 that cancelled the PASPA ruling has officially opened the doors for sports betting in the USA. While every state has to legislate sports betting before the industry can start, already states like New Jersey and Nevada have thriving online betting sites operating within their borders. Some of the major sports betting events in the USA include the NBA, NFL and SuperBowl, Major League Baseball and the Triple Crown in Horse Racing. To find out more about the legal online betting options in each US state, read our guide to the best USA sports betting sites.


New Zealand has very lenient betting laws and allows its residents to bet with offshore betting sites, as well as with the TAB, which has both retail betting and an online betting portal. Betting laws in New Zealand are a constant topic of debate, with many politicians calling for legislation and a regulated sports betting industry. Online casinos in New Zealand are legal, although there are no gambling sites licensed in New Zealand. The Kiwis chief betting mediums are rugby union, cricket, horse racing and pretty much anything that has a result. While many Kiwis bet with Australian-licensed wagering operators, there are many other great betting sites for New Zealand.


Canada is behind the USA when it comes to legal online sports betting, with no single-game wagers allowed at sites licensed in Canada. Having said this, Canada also allows its residents to bet with sites based overseas. This means many of the biggest betting sites in the world operate in Canada, including giants like Bet365, William Hill and BetOnline. Canadian sportsbook's also have some great incentives for new accounts. Canada is also home to the Kahnawake Gaming Commission which has been a contentious global gambling regulator. Online casinos in Canada are legal and licensed by each of the provinces in Canada, but again there are now laws stopping residents from playing at offshore gambling sites.


The betting laws in Zimbabwe allow its citizens to bet with offshore betting sites, although the situation is not quite as straightforward in this country. Because of low internet penetration rates, retail betting is still boss. Having said this, there are many betting sites accepting Zimbabwe sign ups, that have gone out of their way to cater for local deposits. This includes things like mobile payments with local processors. If you want to play at online casinos from Zimbabwe you will have to play with a site licensed elsewhere, as there are no licensed operators in this country.


Kenya has got a licensed and regulating betting industry, with Kenyan sports betting sites needing to be licensed by the Betting Control and Licensing Board. Nations like Kenya are considered to be serious growth areas in sports betting, with more and more operators dipping their toes into this region. SportPesa is the biggest betting company in Kenya and they sponsor the Kenyan Premier League. There has been much debated in 2023 about the rate of tax at Kenyan bookmakers, with betting sites saying they're making it almost impossible to turn a profit. Kenyans wanting to play at online casinos will have do so at offshore sites.


The United Kingdom is arguably the home of sports betting with 100s of the best online bookmakers based here. The Gambling Commission is the regulator for all betting sites in the UK. The betting shops in England are frequent, but diminishing as online betting takes over. Some of the betting brands founded in the UK include Bet365, William Hill, Ladbrokes and Paddy Power. Major sports in the United Kingdom include football (English Premier League), rugby and cricket. Online poker and online casinos are also perfectly legal in the United Kingdom, although you will have to play at a site licensed by the Gambling Commission.

---
Online betting promotions
Betting Planet has got its finger on the pulse when it comes to online betting promotions, with our team of sports nuts constantly scanning the web for the latest. Sports betting promotions can come in many different varieties, including free bets, cash back deals, free bets and many more.

TOP ONLINE BETTING PROMOTIONS
All betting offers
Major sports to bet on in 2023
The sporting landscape is an evolving beast with major events happening annually, every two years or even every four years, in the case of the FIFA World Cup and Olympics, to name a few. Globally there are thousands of different leagues and events taking place that have betting markets framed on them on a daily basis.
Football is also one of the biggest betting mediums in the world, with basically every country in the world having some football being played. Soccer, as it's known in some countries like the USA and Australia, has its feature showpiece ever four years — the FIFA World Cup — but domestic leagues like the EPL, La Liga and the MLS have huge followings. Other major tournaments played in football include the Copa America and the Africans Cup. Read our guide to football betting to find out more about wagering on soccer online.

Basketball has a huge following in the United States, with the NBA also having followers all around the world. Even the college NCAA basketball competition draws huge betting interest. The FIBA World Cup is played every four years, while the Olympics, due to be played every four years is also a massive international event. You would be hard found to come across a sports betting site that does not have basketball odds available. Read our guide to the top basketball betting sites.

Horse racing obviously exists for betting, which means billions of dollars are wagered globally, in various countries. Australia, home to the Melbourne Cup and Everest, is probably the strongest sprint racing in the world. Hong Kong is the horse racing hub in Asia, while the United Kingdom, France, South Africa, India and Italy all have thriving thoroughbred racing scenes. Read our guide to horse racing betting to find out more about the sport.

Tennis betting is massive around the time of the four grand slams — Wimbledon, US Open, French Open and Australian Open — with the best betting sites all features extensive markets. Having said the ATP and WTA runs all year round and being a professional sport, there is betting on every tournament. To find out more about tennis and wagering, read our guide to online tennis betting to find out more.

Cricket betting is huge with India at its centre, and Australia, England, South Africa and Pakistan not far behind. All of the best cricket betting sites will feature markets on things like the Indian Premier League, the Big Bash League, Super Smash, Test Cricket and major ODI events like the World Cup. The Twenty20 World Cup is due to be played in 2022 in Australia and New Zealand, with this set to be a major betting event on the cricket calendar.

BettingPlanet.com has spent years in and around the gambling industry and our team have picked up plenty of tricks and tips when it comes to betting on the major sports around the globe. Our sports betting guides are written by passionate, talented journalists and oddsmakers looking to help you find your way when betting online.

Some of the more popular sports to wager online include:
---
Online casino gambling in 2023
The online sports betting industry works hand in hand with online casino gambling, with many online bookmakers also featuring online gambling pursuits.

Best ONLINE CASINOS
---
---
Online poker
Online poker can be played online in 2019, with the best poker sites generally being licensed in the United Kingdom and Malta, with these including Pokerstars and 888 Poker. Online Poker tournaments can be worth hefty sums, with there even satellite events that can get you into major live poker tournaments like the World Series of Poker and Aussie Millions.
---
Deposits to online betting sites in 2023
Making deposits to online betting sites can be very easy or problematic depending on what country you are based in. For instance countries with regulated sports betting — like the United Kingdom, Spain and Australia — will have many payment methods at their fingertips, including options that are unique to the specific market it is available in. BettingPlanet.com has many guides on deposit methods at betting sites:
** Many of the top online betting sites in the world have got multiple currencies available, with companies like bet365 boasting they accept residents from over 200 countries. This means there are many different payment types available for online betting and these cater to a range of different money. Some of the currencies we have seen available at betting sites include: NZD, AUD, ARS and USD.
---
Sports and racing betting online
For fans of sports betting, the Internet offers a great variety of wagers all over the world, sometimes even under the same roof as a racebook and online casino. More exotic forms of "sports" betting (wagering on political outcomes, reality television shows, and other non-sport events) is now commonly available as well.
Each online betting site offers its own set of odds, though online odds and the numbers coming out of Las Vegas are generally agreeable thanks to industry competition. Because it is ostensibly cheaper to operate a online sportsbook, some sites are able to offer discounted lines or other promotions that brick and mortar venues can't replicate. A common tactic used by Web-based sportsbooks is to advertise a line of -105 or (more commonly) -108, in direct competition with big-name traditional sports betting entities and their established -110 offer.
Online betting guides
The first online betting website opened for business in 1994. Within five years, Internet wagers on sporting events and casino games hit the $1 billion mark for the first time. Current estimates of the amount of money wagered over the Internet tentatively are suggested to be around $100 billion. For an industry that began just over two decades ago, that is a staggering amount of growth.
Placing wagers online is significantly different from live gambling. The most obvious difference is the lack of face-to-face contact between the bettor and the house. Transactions are handled via your computer or mobile device rather than by human beings. Other important distinctions between traditional and web-based gaming are discussed below.
Betting remotely is also similar to traditional casino or sportsbook in some important ways. Gaming is available to Web-based gambling customers in the same legal, licensed, and regulated format found in brick and mortar casinos and other gaming venues. That means wagering using your computer can be just as safe and fair as placing bets at race tracks and casinos.
Some of the more popular sports to wager online include:
Hockey
Mixed Martial Arts
Athletics
Australian Rules
Reviews of the top online betting sites 2023
Wherever you are in the world, there is a betting site which will accept your custom. In the USA very few states have a regulated online wagering industry, but the good news is there are plenty of betting sites willing to accept your custom.
Other places like China, India and Pakistan have very strict gambling laws prohibiting online wager, but this does not mean millions of sports fans don't bet every day. In fact India has a reputation as one of the biggest punting countries in the world, largely fuelled by its obsessiveness over cricket (T20, Tests, ODI).
Then there are countries like Australia, Ireland, England, and many European countries which have fully regulated sports betting environments with licensing for bookies. This means if you are based in a country like this it is smart bet with bookies operating under your laws to offer you a layer of protection.
BettingPlanet.com has reviewed many old and new sports betting sites and made recommendations based off our research, other peoples opinions and many years of our own experiences to bring you one of the most comprehensive guides online.
Features of online betting sites
Like any $50 billion a year industry, the world of Web-based betting has many participants. Picking through the pile of websites offering real-money bets would take hours. Researching Internet sportsbooks and casinos in order to find a site to do business with is important, especially for new online gamblers. Here are some questions to ask to help bettors new to the scene compare Internet gaming venues:
Effective/Accessible Customer Service: Does the site offer multiple ways for customers to get in touch with representative, like telephone, live chat, and email? Is it available 24 hours a day?
Variety of Games / Bets / Wagers: Does the site offer the kind of games I like to play? Do they have a sportsbook that offers odds on the games I bet on? Are there a variety of games and odds types?
Mobile betting: One of the highlights of online betting is that it can bed one anywhere you have an internet connection. With smartphones and tablets now prevalent right across the world, mobile betting is no.1, with more bets placed via this method than any other. Most of the top online betting operators in all jurisdictions will have spent considerable effort on their mobile websites, while many will also have apps available.
Player Promotions and Bonus Offers: Can I earn cash or extra bets for making a deposit? Does the site continue to offer promotions to customers that reload their account? Does the sportsbook also offer rewards or free bets to customers? The Bovada Rewards Program is one such instance of a great player promotion.
With mobile betting driving even more customers to the industry, the use of the Internet to place real cash wagers is growing. Legislation is changing around the world to regulate and license gaming from and for new jurisdictions. Gaining an understanding of the online betting world is important for gamblers interested in the future of their hobby, as it continues to make wagering more convenient and potentially more lucrative.
---
Is online sports betting legal?
The legalities of signing up and betting at online betting sites will largely depend on where you live, with local laws the ones as punters you need to abide by. Again the degree to which sports betting is illegal, varies greatly depending on a myriad of things.
If sports betting is legal in your country you might be able to wager with retail betting outlets, online betting sites, via the phone or a combination of all of these.
If sports betting is illegal in your country it might just ban betting sites from being based here, and not technically stop these bookmakers from accepting customers from this country. This is a situation that is all too common around the world with countries like New Zealand and Canada having a free-for-all surrounding online sports betting.
These countries with no online betting laws stopping offshore sites are very popular with betting sites looking for a free hit at a market where they don't have to be licensed and don't have to pay tax.
In conclusion global sports betting laws are far too hard to explain in a few paragraphs, with many countries, and even states within these countries, having very different situations surrounding online gambling.
There are a number of trustworthy online betting regulators around the world, although just because they are deemed safe jurisdictions, does not make them legal in your part of the world. While there are plenty of local regulators that do a fantastic job of keeping online betting safe in their country, the following jurisdictions have a big impact on gambling globally.

UK Gambling Commission: Probably the market leader when it comes to sports betting regulation, with 100s of online bookmakers having the Gambling Commission tick of approval. Not only can Gambling Commission-approved betting sites accept players from Great Britain, but many other jurisdictions as well.

Gibraltar Regulatory Authority: The GRA licenses online betting in much the same way as the Gambling Commission, with their license whitelisted and allowed to operate in the United Kingdom. The GRA license is held by big online betting operators like bet365 and Pokerstars, although both of these also have a Gambling Commission seal of approval.

Malta Gaming Authority: Plays a huge role in the sports betting landscape globally, with many sportsbooks and casinos having a license from Malta. These online betting sites include some major players like Betway and William Hill.

Curacao e-Gaming: The Curacao gambling regulator plays a unique role in the online betting scene, with 100s of sports betting sites bearing their seal of approval. Curacao differs to other licensing bodies because they will allow their operators to flout the laws and offer unlicensed online betting and gambling to countries where it might be banned, or heavily restricted.

Kahnawake Gaming Commission: Canadian based, but not the sports betting regulator in Canada, says a lot about the Kahnawake Gaming Commission. While there are definitely some good online betting locations bearing the Kahnawake Gaming Commission license, there are also some that we are happy to see disappear. The plus side of the Kahnawake license is that its operators are allowed to accept bets from black betting markets.

The laws surrounding online sports betting differ greatly from country to country, although as a general rule you, countries will either have regulation surrounding sports betting, have no laws stopping you from betting with overseas sites, or will have a ban on online sports betting, which is basically impossible to enforce.

If you are unsure of the specifics surrounding online betting laws in United States, we have hundreds of guides, which highlight the top online betting sites and delve into the legal side of betting in that location. You can access all of these guides above, in the tab titled Betting sites by country.