Best New Zealand sports betting sites 2023

New Zealand betting sites are accessible across multiple platforms, although you won't find any licensed in this country in 2022. NZ betting sites are set for a shake-up in the next few months with regulation finally set to land. This means offshore betting sutes will be banned and betting sites will require a license to operate. It's like many of the same sports betting sites Kiwis bet with now, will seek to stay in the market, although it will be less lucrative for them.
The top online betting sites for 2023 are:



Best NEW ZEALAND bookies
All Bookmakers
---
Betting sites in New Zealand
NEW Zealand law fails to cover modern day online bookmakers, meaning there is no regulation for the many 'offshore' operators that market their services to Kiwis. When we say there is no regulation, New Zealand is serviced by many of the same bookmakers its bigger neighbour Australia uses, meaning they fall under licensed jurisdictions in this country.
Often bookmakers will not allow you to deposit in New Zealand Dollars, but after you have made your deposit in another currency (i.e AUD which is almost on parity with NZD) it will simply deposit the correct amount out of your account and display the balance in the currency you have chosen.
New Zealand's legislation and laws when it comes to online gambling isn't favourable for companies hoping to run and market an online gambling business/site from within the country, but it is very good for residents hoping to have a punt to add some excitement to their favourite sports.
So what are the laws and rules allowed under New Zealand legislation? What are the best online bookies to deal with when you are a New Zealand resident or using NZD?
---


Best NEW ZEALAND bookies
All Bookmakers
---
Top betting sites for New Zealand
We trust and recommend the following betting sites for New Zealand residents and the NZD currency. Each and everyone sports betting site we promote is licensed by jurisdictions in Australia or another overseas territory. While Kiwi residents have no real restrictions placed on them when wagering online, it is common-sense to gamble at NZ betting sites that have good reputations.
The best NZ betting sites will have extensive markets on both sports and racing events in New Zealand and abroad with these including all of the most popular such as the NRL, Super Rugby and various cricket competitions. Horse racing is also very prominent at betting sites in this part of the world, with New Zealand having some of the most highly regarded thoroughbred breeding in the world.
Accessing NZ betting sites is straight forward, with punters able to visit bookmakers via mobile, desktop and basically anything with a web connection and browser. We have even seen some bloke on Youtube have a punt on some space age fridge. The two most common ways you can connect to betting sites on mobile, is via your web browser and downloadable apps. These betting apps are generally most commonly found on iOS and Android smartphones.
The top online betting sites in New Zealand are:
Not only do each of these sites accept NZ customers and NZD but they also have a wide array of sign up bonuses available to NZ customers as well as constantly changing promotions and deals available to entice you to keep playing with them above their competition.
---
New Zealand's gambling laws
In essence it is legal for New Zealand residents to indulge in online sports betting. However it is illegal for domestic companies to offer interactive online gambling options. But it is legal for residents to access interactive online gambling options as long as the service is provided by an off shore company.

This is great news for the average New Zealand punter because they can have a punt online without fear of breaking, fracturing or even bending New Zealand legislation when it comes to the subject.
All of the gambling rules, laws and regulations are outlined by the Gambling Act of 2003. It basically states gambling is prohibited and illegal unless it is spoken about in the Act or the Racing Act of the same year. It can also be exempt if it falls under private gambling.
Because the Act fails to cover the modern landscape Kiwis are free to gamble at offshore gambling sites. Although you won't find them being advertised in mainstream media because of offshore bookies are forbidden to do so. This also means the bookies are unable to offer sign-up bonuses to Kiwis.
There has been some discussion about updating this legislation in New Zealand, but it seems to have been put on the back burner as bigger issues have emerged.
---
Most popular sports to bet on in New Zealand
Sports betting is huge in New Zealand with both domestic sports and overseas events popular with Kiwis. Here is a list of some of the most popular sports commonly bet on by New Zealand punters.
Super League: consists of 18 teams across five different countries, including New Zealand.
NPC: the National Provincial Championship, or the Mitre10 Cup, is the New Zealand domestic rugby competition. It consists of 14 teams divided among two divisions.
NRL: consists of 16 teams, one of which is from New Zealand, the New Zealand Warriors. The regular season runs from March through to September culminating in a finals series and eventually the Grand Final.
NBL: consists of eight teams, one of which is from New Zealand: the New Zealand Breakers. The regular season starts in October, running through to March.
MMA: there are two major MMA tournaments: the UFC and Bellator MMA.
ANZ Championship: consists of 10 teams, five Australian and five from New Zealand. The regular season is held between April and July before the finals kick off.
Each of these sports have their own unique set of betting markets available. But some of the most common bets are, head-to-head, line betting and assorted futures betting.
---
Horse racing in New Zealand
Horse racing is huge in New Zealand. There are group 1 races dotted throughout the year and many horses voyage across the ocean to race in Australia for bigger spoils. Some of the greatest horses the world has ever seen are from New Zealand with these including Phar Lap and Sunline.
While the majority of money wagered in New Zealand on the gallops is through the tote, Kiwis are betting at offshore sites in droves, where they generally find better odds. The offshore bookies that operate in Australia will usually have all Australin races and NZ races available to bet on.
For the bigger races in New Zealand horse racing, there will be futures out well in advance, which can be a great way to bet if you identify a horse early. NZ horse racing is closely linked to Australian racing, with many horses travelling to the neighbouring country in an attempt to win some of the massive races such as the Melbourne Cup.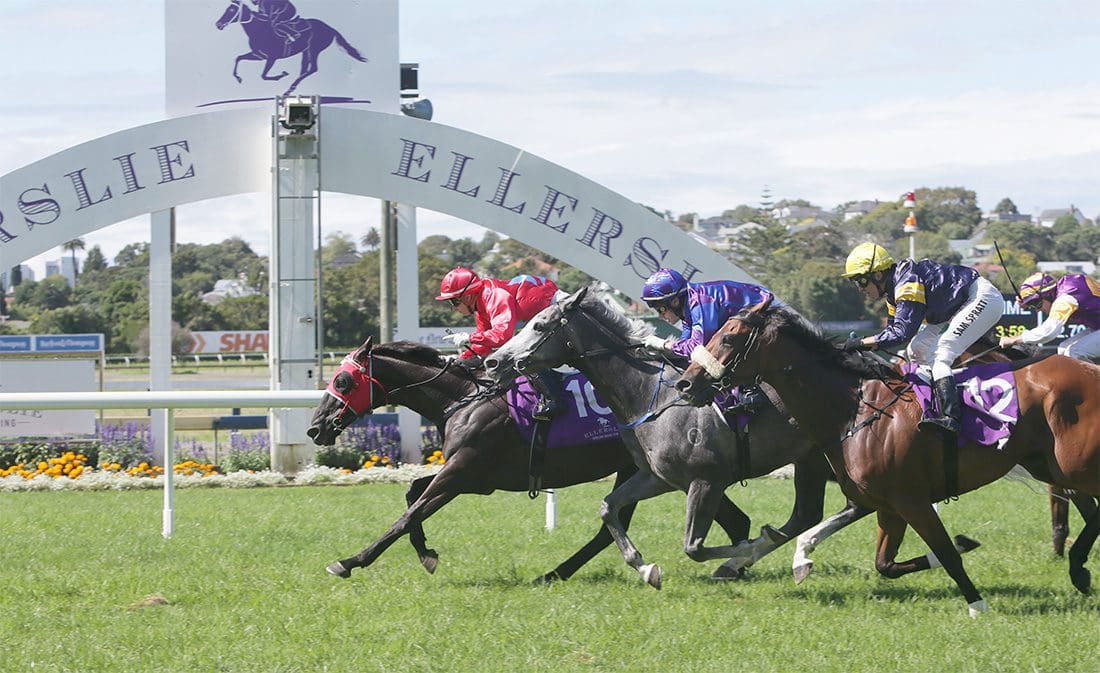 ---
Can I get bonus bets in New Zealand?
Put simply? Yes! Sign up bonuses, free bets and all manner of promotions are available to New Zealand residents and are available in NZD if that is what you have deposited your funds in. All you have to do to take advantage of these promotions is create a new account with one of our recommended online bookies and deposit funds. Then bet to your heat's content.
Check the promotions page of each of our recommended online bookies for their sign up bonuses and ongoing or monthly promotions.
We recommend signing up to several online bookies, firstly to take advantage of each bookie's sign up bonus, but to also find the best odds for any given bet you want to make. Always be on the look out for the best value for your dollar.
If you are a resident of New Zealand, log on to one of our recommended online bookies now and enjoy the freedom afforded to you by the New Zealand government under the Gambling Act, 2003.
---
Sports betting NZD deposit options online
NZ betting sites have got numerous payment options that support the New Zealand Dollar, including popular web wallets, credit and debit cards and even payment processors. These NZD online betting payment options are generally fee free and will have you wagering instantly, although some bank transfer options can take up to 48 hours to be processed.
Some of the most common payment types you will find at the top NZ betting sites include:
POLi
Credit Card
Bank transfers
Neteller