Top online betting sites 2023

Wagering on sports successfully is a complicated hobby. Players must blend intensive research, handicapping skills, money management tactics, and the ability to find legal and legitimate betting sites that meet their particular needs. Comparing online betting sites is harder than it should be due to the sheer number of websites that accept legal sports bets and the small variations in their offers to customers in terms of player bonuses and promotions, financial transaction details, and coverage of world sports.
Our top online betting sites for United States in 2023 are:


TOP BETTING SITES
---
Best online betting sites
There are thousands of online betting sites available on the internet, with it thoroughly confusing for beginners to the scene. BettingPlanet.com has done the hard work for you and will only advertise sports betting sites that are legal in your jurisdiction. For instance, if you are in the USA, you will only see betting sites that you are able to sign up and same goes for other regulated online betting markets like Australia and the United Kingdom.
The best online bettings sites for your jurisdiction will largely come down to what laws you fall under, but there are several things the top bet sites all have in common:
Licensing & Regulation: Even if your country does not have regulation surrounding online betting sites, it pays to wagering with betting sites that do have licensing requirements. Some of the safest betting licensing regulators include the UK Gambling Commission & Gibraltar Regulatory Authority.
Mobile betting: The top betting sites will always have great mobile accessibility, including apps. Mobile betting sites are probably the no.1 betting method in the world.
Customer service: The best online betting sites will have 24/7 customer service, something we consider to be not negotiable.
Comparable odds:
We will not promote sports betting sites unless their odds are at the very least comparable to their opposition.
Online betting promotions: While promotions should not be the only reason you use online betting sites, they do play a role. When used right promotions such as sign up offers, cash back deals and free bets can be a great way to boost your bankroll.
Sports betting sites are accessible on many mediums these days, with mobile betting taking up to 80% of market share in some countries. As internet continues to improve across the globe, it's hard to envisage the number of people betting on sports will decrease.
Many of the top betting sites online will also feature online gambling, although just like sports betting, whether you can access them, will depend on your location. Betting sites with online casinos attached are increasingly growing common in regulated markets like the United Kingdom and United States, a trend we see continuing. Some big betting sites that fall into this category are brands like William Hill and 888Sports.
Payment options at the top sports betting sites are also very important and the good news is they are expanding all the time. For example, these days you are not just restricted to credit and debit cards, with options like SMS payments (Airtel betting payments) and cryptocurrencies growing more popular.
---
Quick tips when finding an online betting site
The world's best betting sites have several things in common. Among the most important features for future customers to consider are:
Plainly-stated and verifiable licensing and regulation details on the website.
Customer service availability and access options.
Deposit and withdrawal methods that align with the customer's access to them, including things like SMS bookie deposits.
Currency support for the money the customer wants to use to deposit and withdrawal.
Bet variety available; the inclusion of multiple options for bets in the customer's favorite sports.
Promotional and bonus programs that can extend the value of a customer's bankroll.
---
Sports betting sites promotions & bonus offers 2021


BETTING OFFERS 2021
If used properly, financial rewards promised to loyal customers by online betting venues can be a good tool for increasing the value of a player's gambling budget. Many bettors ignore these offers altogether, since they come with complex rules and restrictions and can require more wagering than beginners or casual punters are willing to do.
Sports betting sites and promotions go hand-in-hand, if you're not getting something back for your patronage you're betting with the wrong company. Don't get us wrong, some betting sites will give you better odds and forgo the fancy sign up bonuses and free bet deals, but if casual punters should be taking advantage. For instance, 100s of betting sites have got promotions surrounding sports accumulators, where if you miss a leg of your wager, you will get your stake back, or variations of these types of deals.
Should a potential sports bettor choose to compare these rewards when selecting a betting site, here are basic details about the three most common promos made available by online sportsbooks. Bettors take note that a variety of these promos exist outside the scope of those described below; looking into specific offers from different betting sites is the easiest way to research this facet of the business.
Sign-Up Bonus:
Sometimes called an "introductory", "new player" or "free bet" bonus, this offer is good only for first-time depositors that put a minimum amount of cash into their betting account. This is often the most-advertised bonus, splashed across the tops of most pages at the online betting site.

Generally, the site will offer a percentage of a player's first deposit back as a reward if they meet certain requirements. These requirements include the size of the deposit, the size of the reward, and the amount of money the player has wagered during the active period of the bonus.

Reload Bonus:
Similar to a sign-up bonus, but made available only to customers who "reload" or add new money to their cash account, a reload bonus is usually similar or even identical to the introductory "new customer" bonus. This bonus acts as an incentive for customers to make additional deposits, and comes with the same types of requirements as other sportsbook rewards.
Referral Bonus:
A third common reward offered by online betting sites is a standard referral bonus. Most betting sites will offer a cash reward or other incentive to existing customers who refer new players that make a qualifying deposit of their own. Often, the specific amount of the bonus depends on the size of the referred player's deposit.
The massive world of online betting doesn't have to overwhelm potential customers. Choosing the right site is a simple matter of finding the features that match a player's needs, registering for an account, and depositing money to their customer account.
---
Top mobile betting sites
Bovada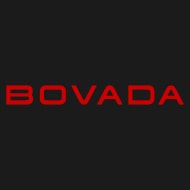 $250
Claim a 50% deposit bonus up to the value of USD $250
read review
Bet Now
There are hundreds of betting sites online that fall down in one critical area — their mobile betting sites suck.
Mobile betting sites are the most common way people bet on sports and racing events from all over the globe, with statistics constantly showing this trend is increasing, rather than declining.
The good news is most sports betting sites will now have spent considerable resources and time designing and implementing their smartphone and tablet offerings.
With many of the top online betting sites actually outsourcing their technology requirements to companies who specialise in this area has also lead to a great improvement in mobile capabilities.
The best mobile betting sites accessible to you will largely depend on whether online wagering is legal in your jurisdiction. For instance punters in the United Kingdom and much of Europe have got sports betting site giants like William Hill and bet365 accessible to them, while other places, like the best sports betting sites in the USA, have got a largely unique market.
---
Sports betting laws, regulation & your responsibility
Whether betting on sports is legal online depends on where you are in the world. For instance the United Kingdom has a fully regulated sports betting environment with the UK Gambling Commission overseeing and supervising the industry. This means people in this country wager with bookies licensed to operate and who pay taxes in their home country.
Other countries like the USA have strict gambling laws and don't offer licenses for gambling companies to operate in the country. This doesn't mean USA punters can't wager on the web, it simply means they have to bet with companies based in other countries, or offshore.
Unfortunately because of the stature of the USA and their strong relationship with countries like the UK and Australia, betting sites operating out of those countries won't offer their services to USA citizens either.
Instead USA sports bettors will wager with companies like based in places like Costa Rican, hardly as trustworthy as some of the big name companies that now are attracting a slice of the American betting dollar.
In essence, what we are saying, is that you should be aware of the gambling situation in your country and make an educated decision before opting to deposit your money at an 'offshore' website. Most of these types of sites are legitimate and just operate out of far flung places to avoid the wraith of the jurisdictions they are marketing to.
---

USA Sportsbook sites
When finding sportsbooks to use for online betting, it's important to first understand the legality of wagering on the NBA or the NFL over the Internet. Luckily, gaming law is changing and evolving to include discussions of the use of betting sites for sports gamblers. In some parts of the world, such as the USA, state laws are being written and enacted that explicitly make this type of gaming legal or illegal.
A player's best bet if they're concerned with the legal aspect of placing wagers on sporting events is to consult both local and national law in their jurisdiction and then consult a legal professional if they have further questions. The good news is that, for the most part, betting on sports through Internet bookmakers is legal, provided the site is properly licensed and regulated.
Popular deposit methods in USA: Western Union, Bank Transfers, Cheque

China sports betting sites
The Chinese are some of the most prolific sports bettors in the world but they also have to negotiate some of the most strict gambling laws. With almost 1.5 billion citizens and significant wealth all of the biggest gambling companies would love to accept the Chinese bettors and in-fact some like Bet365 have done so in the past.
Some of the more significant gambling companies to operate in China include Bodog, which markets Bodog88 there, Dafabet, 138.com and many other smaller operators. These betting sites are licensed in places like the Isle Of Man and the Cagayan Economic Zone Authority (CEZA). This makes them 'offshore' to Chinese bettors but doesn't necessarily make them unsafe.
Popular deposit methods in China: Union Pay, bank transfers

Australian online betting sites
Australians bet in a 100% regulated environment with many of the world's largest betting companies operating on these shores. These include, Bet365 and Paddy Power, which operates the Australian-founded Sportsbet down-under.
Another of the main players in the Australian scene is BetEasy.com.au, which is the creation of a successful merger between WilliamHill.com.au and Crownbet.com.au after being purchased by the Stars Group. You can read plenty more about the top Australian online betting sites.
Popular sports that are covered by Australian-facing betting sites include the AFL, NRL, cricket, soccer, basketball and the racing codes – gallops, harness and greyhounds – which are popular all over Australia.
Australians are regarded as some of the biggest punters in the world, meaning gambling companies target this market heavily and you can get some great bonuses and promotions for signing up.
Popular deposit methods in Australia: Paypal, credit cards, Neteller, POLi, BPAY, Visa, Mastercard

United Kingdom betting sites
The UK is famous for some of the most prestigious sporting events held on a yearly basis including Wimbledon and Royal Ascot. It is also home to the English Premier League which is one of the most popular football competitions in the world.
England, Northern Ireland, Wales and Scotland all enjoy sports and racing wagering too with the UK Gambling Commission overseeing bookmakers in this country. Some of the more popular ones include Bet365, William Hill, Paddy Power and Ladbrokes.
Because the UK bookie landscape is one of the most competitive in the world it means betting sites are jockeying for position, by doing this they have to offer punters big bonuses and promotions, usually in the form of free bets and boosted odds.
Betting sites in the UK usually deal in both the Stirling pound and the Euro with most also accepting custom from Ireland and some other countries in the European Economic Zone. It is not fully understood how Brexit will affect bookies business in the UK.
Popular deposit methods in the UK:Credit card, Paysafecard, Debit cards, Fast bank transfer, Neteller, Skrill, Paypal, Entropay, Bank Wire, Western Union, Cheque

Kenya sports betting sites
Kenya is one of the online gambling markets in the world which is rapidly expanding as internet connections improve rapidly in the African country. This means more and more sports betting sites are entering the fray in Kenya.
There are plenty of local companies that operate websites and plenty more businesses like Bet365 that will also accept business in Kenya. Some of the better ones we have come across include SportPesa, who sponsors UK football team Swansea, HollywoodBets, which has a dated site but a great offering of sports betting markets, and European operator Mybet which is increasingly becoming popular.
The Kenyan Football League is one of the most popular sports to wager on in Kenya, but there is also massive interest in International sports and competitions like the EPL and American basketball league the NBA.
Popular deposit methods in Kenya: Credit Cards, Bank deposits, branch deposits, PayFast, Top up vouchers.

Uganda sports betting sites
Uganda is another country with a massive population but less infrastructure than the biggest gambling countries in the world, meaning as things like internet connections get better, more and more are betting online.
This country supports online gambling with some of the most popular regulated gambling companies including Elitebet and World Star Betting. But as depositing online through credit cards and pre-paid cards gets easier and easier more are betting with big global operations like Bet365 and William Hill.
The most popular sports in Uganda are Football with the national competition growing in stature all the time, while other leagues around the world are also popular with Uganda bettors. Basketball, tennis, volleyball, cricket, esports and rugby are also prominent to wager on.
The most common way to deposit funds to your betting account is via your mobile phone. To use this method you must have an account with a mobile phone operator. Your online deposits are then debited to this account.
A quirk of Ugandan sports betting is that you must be 25 years of age to place a bet, although these laws are not followed by offshore gambling sites.
Popular deposit methods in Uganda: Mobile phone, credit cards, web wallets, bitcoin.

Zimbabwe online bookie sites
Internet penetration is improving rapidly in Zimbabwe and more and more people are betting at online bookies. This has led to a turn away from land-based betting operator Zimbet, which has largely had a monopoly on wagering in this country.
The most popular form of betting in Zimbabwe is on the horses, with many locals attending racing events all year around. Other popular sports include football (soccer), cricket and American sports like basketball and grid iron.
Zimbabweans mainly gamble in USD dollars when betting at offshore sites, but it is possible to deposit in Zimbabwean dollars, with these deposits then displayed in a currency of your choosing. Local operators will deal in the local currency with the most popular method of depositing being via mobile phones or using pre-paid vouchers.
With no laws particularly addressing online gambling in Zimbabwe many big international operators will offer their services to punters in this country. This means as long as you can fund your account with one of many easy options, you can bet on a plethora of international sporting events.

Singapore online betting sites
Online gambling is a major point of discussion in the Asian city-state of Singapore. The practice was outlawed altogether in 2014, but that only served to drive business to offshore bookmakers and casino sites. Two years later, the government relaxed the laws and handed online gambling licenses to the Singapore Turf Club and the Singapore Pools.
Despite those changes, the local options are limited for Singaporean punters. The STC runs markets on horse racing, F1 racing and soccer, while the Pools is home to lottery games such as TOTO and 4D. There are still no state-approved online casinos or poker sites.
Thankfully, offshore gambling operators know a thriving market when they see it. Residents of Singapore can choose from dozens of licensed online bookmakers that run markets on baseball, basketball, cricket, tennis, golf and all those other sports you won't find at the Turf Club. Online casinos carry hundreds of games, including online slots, blackjack, baccarat, roulette and sic bo.
Several of our top-ranked gambling sites accept Singapore dollars, while Euros, British pounds and US dollars are available just about everywhere. All approved operators support deposits via credit cards, debit cards, e-wallets and direct banking.
---
How to Read Sportsbook Odds
Three standard methods of presenting odds are used at Internet sportsbooks across the board – point spreads, moneylines, and game totals. Opportunities for other types of wagers exist, especially in the "exotic bets" category and the popular parlay bets available at some books, but if a novice bettor can read these three types of odds, they'll gamble at online betting sites with ease. Here's a quick breakdown of all three.
Point spreads
The point spread indicates which team is the favorite and which is the underdog. It also indicates "the spread" – the difference in points between the two teams' final scores. The team favorite by a betting site will be indicated with a minus symbol ("-") while the underdog is indicated by a plus ("+").
Moneylines
Favorites and underdogs are presented with plus and minus symbols in moneyline odds as well, but the symbols mean the opposite. A moneyline indicates a favorite with a plus symbol and an underdog with a minus symbol. The number next to the symbol tells a customer either how large a wager is required to win a $100 payout (for wagers on the favorite) or how much a $100 wager will pay out if it wins (for underdog bets).
Game totals
Often called "over/under," game total bets are based on the combined point totals of two different teams in a sporting event. Bettors can either wager "over" (meaning they believe the total will be higher than the book says) or "under" (the exact opposite). Some sports are less likely to have game total numbers made, depending on a player's chosen sportsbook. If a bettor is interested in game total wagers, he should use the presence of totals odds for his chosen sports as a major factor in choosing a online betting website.
---
What currencies do online bookies accept
This will come down to where the bookie is based. For instance Bet365 accepts over 20 different countries but they also claim to operate in over 200 different countries. A bookmaker like Paddy Power, which is based out of Ireland, accepts far fewer denominations with just Great Britain Pounds and the Euro catering to their markets.
This doesn't mean that you can't deposit with an USA, Australian or any other credit or bank card, but it does mean that your local currency will be converted to one you support. This means you could be slugged with conversion fees, although these are not usually too formidable. Just to be clear it will come down to whether the gambling site that you are trying to deposit at accepts punters from your country.
To give you a clear understanding of what currencies might be accepted at a gambling site, Bet365 accepts the following: Australian dollars, Swiss francs, Canadian dollars, US dollars, Euros, Hong Kong dollars, Icelandic kr_nur, Japanese yen, Malaysian ringgits, Norwegian kroner, British pounds sterling, Swedish kronor, Denmark kroner, Argentine pesos, Brazilian reals, Thai baht, Bulgarian leva, Chinese Renminbi, Czech Republic korunas, Hungarian forints, Indian rupees, Mexican pesos, New Taiwan dollars, New Zealand dollars, Polish zlotys, Romanian lei, South African Rand.
There are various currencies available at sports betting sites, with the following some of the most common:
---
Sports betting guides and information
Bookie reviews:
---
Deposit articles:
By country:
Sports guides: