Lonzo Ball's shoe and the NBA playoffs: a week on Twitter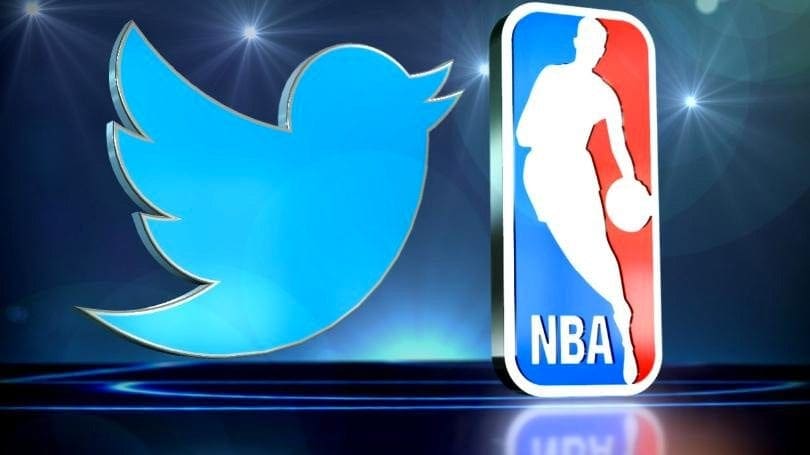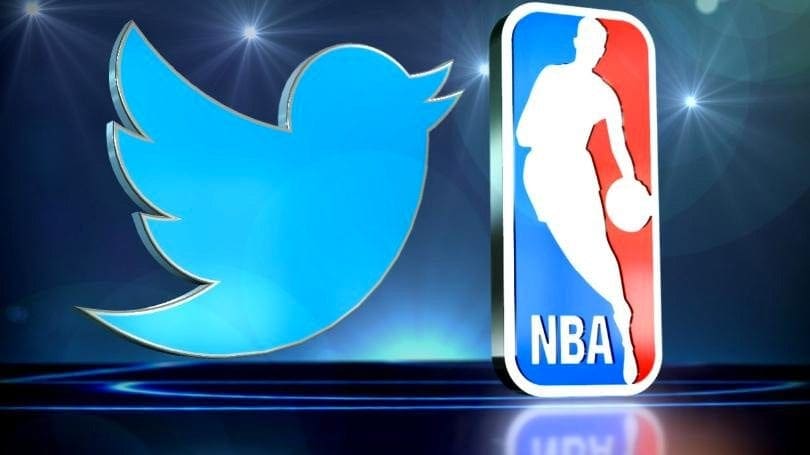 WHO in their right mind would pay $495 US for a shoe worn by a player that hasn't even been drafted to an NBA team, let alone done something in the league?
Apparently, plenty of people.
The Ball family – dad LaVar, potential first pick Lonzo and his younger brothers LaMelo and LiAngelo – are obviously famous for the skill of the kids, but dad is stealing the limelight and the headlines with his outlandish comments.
A near useless baller in college, LaVar has claimed that he could have beaten the GOAT Michael Jordan in a one on one and wanted a $1 billion shoe deal for his very original "Big Baller" brand.
Of course, Nike, Under Armour and Adidas all laughed at him.
So he decided to go it alone, creating a shoe for his eldest son.
The starting price? $495 USD.
Twitter thought that was hilarious, baking the look of the shoe and giving it a resounding "no thanks", with even Shaq getting in on the scorn.


The internet was not kind to Lonzo Ball's outrageous $495 signature shoe https://t.co/edjq1r4s6X pic.twitter.com/jarRTM6Nv4

— Dime on UPROXX (@DimeUPROXX) May 4, 2017
Hey @Lavarbigballer real big baller brands don't over charge kids for shoes. pic.twitter.com/N2U0VPXXyt

— SHAQ (@SHAQ) May 4, 2017
Lonzo Ball's shoes in 6 months: pic.twitter.com/3WPDabYfuN

— Just Me. (@NoThoughtsHere) May 5, 2017
Lonzo Ball reveals his new shoe for $500 pic.twitter.com/0TH5o6j8YL

— Dezod Chuck ?? (@Chuck__Says) May 4, 2017
Price of Jordan I in 1985: $64.99. Adjusted for inflation: $147 today. LaVar Ball set the price for the ZO2 336% higher than MJ's 1st shoe pic.twitter.com/ZISdVcmwKl

— ESPN Stats & Info (@ESPNStatsInfo) May 5, 2017
Add a Nike swoosh and they're Kobes. @kobebryant @ZO2_ @Nike @bigballerbrand pic.twitter.com/AHIFYbaQEC

— CLE Sports Nation (@NationCLE) May 4, 2017
Tell ya mom you want the $495 Lonzo Ball shoes. She'll get you the $175 Lebrons you actually wanted & tell you she heard they just as good. pic.twitter.com/lrz2YFPLIh

— DJ Shaggy Llama (@screwyoumegn) May 4, 2017
Even Australian Boomer and Melbourne United NBL star Chris Goulding thought it was pretty funny.
Me waking up and hearing Lonzo Ball's shoes cost $495usd pic.twitter.com/rfJX0nfJsR

— Chris Goulding (@ChrisGoulding43) May 4, 2017
You can make yourself a pretty sweet wardrobe of kicks, instead of spending $495 on the Big Baller shoes.
LeBron XIV (175$) + Durant KD9 Elite (150$) + Curry 3Zero(119.99$) = 444.99$

Big Baller Brand Lonzo Ball ZO2 Prime = 495$(via @BenGolliver) pic.twitter.com/bDvE8dYhbW

— More Than A Game ™ (@Pasion_Basket) May 5, 2017
LaVar insulted pretty much his entire clientele – kids who always want the shiniest new toy, but definitely won't be able to afford his son's junk looking shoe.
Big Baller's loose! If you can't afford the ZO2'S, you're NOT a BIG BALLER! ?

— Lavar Ball (@Lavarbigballer) May 4, 2017
Not even the family wants to wear his whack shoes.
LiAngelo Ball out here wearing Nikes for practice. Guess he can't afford his brother's shoes either. #ZO2 pic.twitter.com/9qrW7m0NPw

— Krysten Peek (@KP_Rivals) May 5, 2017
Even Lonzo like "hell naw I ain't paying $495 for my knock off Kobe's when I still got these fresh J's". @bigballerbrand pic.twitter.com/SUsw66SlmD

— ✶ Sports Mockery ✶ (@sportsmockery) May 7, 2017
But hey, the world didn't seem to care much, with pre-orders for the shoe reportedly going through the roof after just a day.
Nearly 5,000 pairs of them $495 Lonzo Ball #BigBallerBrand #Z02 signature sneakers sold so far ?

Do the math. . .https://t.co/MHSVSX3093 pic.twitter.com/8IKipTATGQ

— OnSMASH (@OnSMASH) May 5, 2017
Ball is laughing all the way to the bank and this is proof that any publicity is good publicity, even if it's bad.
If close to 5,000 suckers have already paid $495 for your pricey basketball shoe in a day, you own the right to call yourself a big baller.

— Marc J. Spears (@MarcJSpearsESPN) May 5, 2017
Celts star
Mighty Mouse Isaiah Thomas has had a massive season and it has exploded in the playoffs.
With the anguish of his sister's death and ensuing funeral still looming large of the little master, he has managed to push that aside to torch both Chicago and Washington in the playoffs.
He also had a tooth knocked out, some emergency dental work and still managed to drain a ridiculous 53 on the Wiz.
Isaiah Thomas

33 points
9 assists
11/23 FGs
5/11 3PTs
1 missing tooth#4Her pic.twitter.com/HqUSBUbhYa

— Celtics Junkies (@CelticsJunkies) April 30, 2017
Isaiah Thomas' front tooth goes flying after taking Otto Porter Jr's elbow to the face.

— NBA SKITS (@NBA_Skits) April 30, 2017
Isaiah Thomas lost a tooth and then knocked down two straight 3's ? pic.twitter.com/vLvrb0Ly3m

— Celtics Fan Hub (@CelticsFanHub) April 30, 2017
That series was tied up at 2-2, but not before the two Kelly's, Washington's Oubre Jr and Boston's Olynyk mixed it up in Game 2 and caused a melee that saw several players slapped with technicals, ejections, and the Wizard copping a suspension for Game 3.
Not bad… RT @RTNBA: Oubre looking like Goldberg spearing Olynyk pic.twitter.com/2twpkfOSKP

— Bill Goldberg (@Goldberg) May 5, 2017
Oubre emerged from the fight missing a game, but a hero of the playoffs for some.
Someone savage edited Kelly Oubre wiki page lmao. #Wizards pic.twitter.com/utbg14NN3n

— Zac (@DCzWall) May 5, 2017
The poor old Toronto Swepters
It has most definitely not been a good week to be a Raptors fan.
I mean, no one really thought they were going to beat the reigning champion Cleveland Cavaliers, but not many thought they would get swept either.
Of course, a combination of a monster series from LeBron James and the disappearing act played by DeMar DeFrozan and IciKyle Lowry ensured another ignominious exit from the playoffs.
Lowry was injured, DeRozan could not be the dominant player he was during the season and, of course, Twitter was savage on the Canadian club.
It wasn't even close… #CavsNation #DefendTheLand #Cavs #Raptors #NBA #Drake pic.twitter.com/UFMEOuZAC0

— Cavs Nation (@CavsNationNet) May 7, 2017
Lebron killed the Raptors off faster than a meteor ever could #nba

— Link (@LincolnO1995) May 7, 2017
Kyle Lowry in Training Day ? #NBA #nbaplayoffs #CavsRaptors pic.twitter.com/O4oBTgcruh

— SirYoungBillionaire (@DrRashonneCurry) May 7, 2017
Kyle Lowry dressed like he was ready for the sweep. #NBA #nbaplayoffs #CavsRaptors

— Rubbertoe (@robertjl619) May 7, 2017
Of course, LeBron's ridiculous start to the playoffs had plenty of tongues wagging after game four. Usually, James coasts through the playoffs and then turns it on when the chips are really down. But not this season. He's been the most dominant player in the NBA, averaging around 35 points, nine rebounds and 10 assists as the Cavs first swept the Indiana Pacers and then the Raptors. The result of the Boston and Washington series appears almost redundant with the GOAT in waiting in this kind of form.
Lebron James is absolutely on a tear in the 2017 Playoffs. He didn't slow down today:

35 Points
9 Rebounds
6 Assists#NBA pic.twitter.com/TSjUd5GIgf

— ProCity Hoops (@ProCityHoops) May 7, 2017
Kristaps Porzingis sent the Twitter verse into meltdown when he tweeted, then deleted this:
Well, at least we thought he tweeted and deleted it.
He is claiming he was hacked, but it's now a case of stay tuned.


The towering Knicks sensation was clearly unhappy with how things unfolded in New York this year, so much so that he missed his exit interview at the end of their season, prompting several clubs to inquire about his availability.
Is it boring, or just good basketball.
The dominance of the Golden State Warriors also had the Twitter world a little upset, concerned about the parity of the league.
Tell ya mom you want the $495 Lonzo Ball shoes. She'll get you the $175 Lebrons you actually wanted & tell you she heard they just as good. pic.twitter.com/lrz2YFPLIh

— DJ Shaggy Llama (@screwyoumegn) May 4, 2017
Tracy McGrady on the Warriors/Jazz series : "I can't even watch it's so boring. Love KD but man he made it tough to watch" pic.twitter.com/EndEeujeH5

— Lee Harvey (@MusikFan4Life) May 6, 2017
Anniversaries
Remember this?
15 years ago today, A.I. put the term "practice" in perspective. #Sixers #NBA pic.twitter.com/KVXWumzXn9

— In The Clutch (@itcmedia_) May 7, 2017
It was the 15th anniversary of Allen Iverson's infamous "practice" press conference that NBA heads still talk about today.
Oh yeah, and this
Reggie Miller was a stone cold killer and the Knicks were his favourite dish during his sharpshooting career.
This never gets old and they even made a doco on it.
NBA – On this day in 1995, Reggie Miller scored 8 points in 9 seconds to beat the #Knicks #NBA https://t.co/ZvosQCkb9k

— ☇ASAP Sports News☇ (@ASAP_SportsNews) May 7, 2017
Of course, this has to be one of the most replayed moments in NBA history and it celebrated an anniversary too. The poor old Cavs – but we feel more sorry for Craig Ehlo, who MJ just loved whipping every time they played.
On this date in 1989, #Jordan hits The Shot to eliminate the #Cavs! #bulls #jumpman #jumpman23 #theshot #MichaelJordan #BullsNation #NBA pic.twitter.com/cDwL5pQgaB

— Vik Chokshi (@docksquad33) May 7, 2017

Dominic is an editor and writer at AustralianGambling.com.au and lives for all things sport. He completed a cadetship in journalism for Fairfax many moons ago and went on to cover a wide range of sporting codes, both in Australia and around the globe. He's right at home at AG and is always on the look out for the next great bet.
Join the Betting Planet team!
Are you passionate about sports betting? Tipsters and news writers required TODAY!
Experienced preferred but not essential. (All apps considered).
View Careers at Race Media
Top Online Casinos
Bitcoin Friendly

100% up to $3000
Sports Betting Guides
Casino Games
Deposits & Withdrawals
Football
Basketball
Top Country Betting sites