Safest online casino jurisdictions
Playing for real money at an online casino can be perfectly safe, provided you take the proper precautions to ensure you are playing at a secure and legitimate casino site. The best, safest online casinos have official licensing from leading gambling jurisdictions – we explore each of the best online gambling jurisdictions in detail below.
Why gambling jurisdictions are important
The laws surrounding online gambling vary dramatically from country to country, with many areas prohibiting the operation of online gambling services. In order to access real money online casino games, this means many players must turn to venues that are based on foreign soil. When playing at an offshore casino site, it's imperative that the casino is licensed by a reputable gambling jurisdiction so you can be sure it is running above board and that your money isn't disappearing into some cowboy operation. Sticking with casino sites that have certification from a trustworthy gambling jurisdiction ensures the venue is running in accordance with local laws, is operating free from crime and has practices in place to protect player safety and guarantee financial security.
Many of the best offshore gambling jurisdictions aren't where you think they might be – you won't find any online casinos licensed in the United States or Australia, for example. The best jurisdictions for online casinos run from lesser known places, but that doesn't make them any less legitimate or trustworthy. All of the online casinos recommended here at Betting Planet are licensed by the world leading gambling jurisdictions discussed below.
The United Kingdom Gambling Commission


The UK was one of the first western countries to recognise that online gambling would be better regulated rather than outlawed, and online gambling became legal under the supervision of the UK Gambling Commission. The UK Gambling Commission runs in accordance with the laws of the UK Gambling Act 2005 and is responsible for licensing and regulating all gambling related activities, not just online but also land based casino games, arcade games, lotteries and more. The Commission is an independent, public body that aims to keep the gambling industry free from crime, ensure gambling is open and fair, and protect minors and vulnerable adults from gambling related harm.
Malta Gaming Authority


The Malta Gaming Authority (MGA) is one of the most well-known gambling jurisdictions and is responsible for licensing many of the world's most popular online casino sites. This country located off the coast of Italy is part of the European Union and is known for its thriving land-based casino industry. It was also one of the first countries to establish a sector devoted entirely to online gambling, and in 2004 became the first member of the EU to regulate remote gambling. The mission of the MGA is to protect minors and vulnerable players, safeguard player rights, promote a responsible gambling environment, ensure the integrity of games and gaming devices and keep all gaming free from criminal activity.
Curacao e-Gaming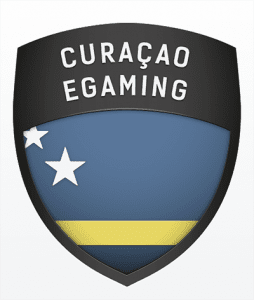 Curacao e-Gaming has been supplying online gaming licenses and Information Provider compliance services to qualified applicants since 1996, making it one of the oldest politically stable jurisdictions for remote gambling. Unlike most other jurisdictions which issue separate licenses for different types of gaming (casino games, lotteries, sports betting, etc), Curacao e-Gaming issues only one license type covering all forms of interactive online gambling including casinos, sports, exchanges, lotteries and games of skill and chance. The mission of Curacao e-Gaming is to supervise and ensure the integrity of its licensees while also ensuring anti-fraud measures are in place.
Gibraltar Betting & Gaming Association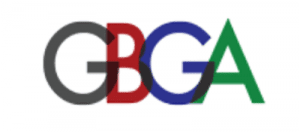 The Gibraltar Betting and Gaming Association (GBGA) operates under the laws of the Gambling Act 2005, aiming to provide the online gambling industry with a single voice on all issues of importance to regulators, legislators and key decision makers around the world. The GBGA supports a regulated gambling environment and wants offshore governments to know that Gibraltar gaming licenses are completely trustworthy. The members of the GBGA are all committed to responsible gaming and employ the highest industry standards to ensure that players are well protected when playing for real money online.
Isle of Man Gambling Supervision Commission


Isle of Man is a self-governing British Crown dependency, and the Gambling Supervision Commission (GSC) is responsible for overseeing and regulating all gambling related activity, both online and land based. Running under the laws set by various legislations such as the Gambling (Amendment) Act 1984, Online Gambling Regulation Act 2001, Gambling Supervision Act 2010, Casino Act 1986 and Gambling, Betting and Lotteries Act 2001, the GSC makes it their mission to ensure all licensees are offering safe, responsible gambling spaces that put player safety at the forefront.
Alderney Gambling Control Commission


Established in 2000 to regulate the online gambling industry, the Alderney Gambling Control Commission (AGCC) runs in accordance with the laws set by the Alderney Gambling Law 1999, The Alderney eGambling Ordinance 2009 and The Alderney eGambling Regulations 2009. By working in conjunction with the Guernsey Financial Services Commission, the Guernsey Financial Intelligence Services and the Guernsey Police, the AGCC is able to provide online gaming licenses to upstanding operators who adhere to strict legal and ethical requirements. The mission of the AGCC is to ensure that all electronic gambling is conducted honestly and fairly and in compliance with good governance, while remaining free from criminal activity.
Kahnawake Gaming Commission


The Kahnawake Gaming Commission was set up by the council of the Mohawk Territory in Canada, which operates independently of Canada and is governed by its own set of laws. The Interactive gaming sector of the KGC was established to give Kahnawake the power to issue online gaming licenses to qualified vendors, with a strict application process and hefty application fees ensuring only legitimate operators seek approval. The purpose of the Kahnawake Gaming Commission is to regulate the online gambling industry and ensure that all gambling activity conducted from the Mohawk territory runs in line with the highest principles of honesty and integrity, while ensuring all gaming activity is conducted responsibly and fairly.
How do I know where a casino is licensed?
When an online casino has an official license from a reputable gambling jurisdiction, it will proudly flaunt this information, so if you can't find details about a casino's licensing it is probably because it doesn't have one. The gambling jurisdiction a casino is licensed in is typically listed in the small print at the bottom of an online casino's home page, or can be found in the sites 'About' section.