Oregon sports betting sites 2022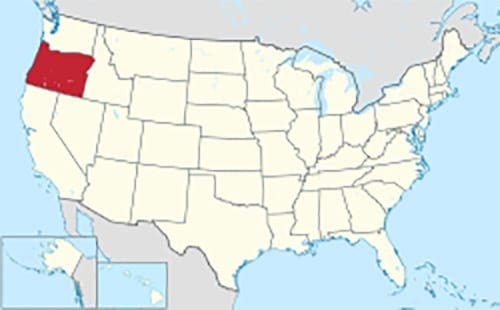 Online betting is now available in Oregon, although it is exceptionally limited in comparison to other US states. OR online betting sites are limited to the Scoreboard app, or placing bets at the licensed tribal casinos in the state. Oregon betting is likely to receive another revamp through legislation in the not too distant future, which is likely to see more online betting options emerge.
OR betting & gambling introduction
Oregon has a mixed bag when it comes to gambling options it has available to residents and visitors.
There are tribal casinos in the state that have table games, slots, video poker, and poker and horse racing is legal.
On top of that, Oregon is one of the four states in the US that have legal sports gambling because of existing laws before the ban on it in 1992.
However, in terms of sports betting it is limited to horse racing and there are no sportsbooks even at the tribal casinos.
Also, while betting on the horses is legal there is only one racetrack that takes wagers and has simulcast racing.
The laws in the state in Oregon are strict when it comes to taking wagers online and the penalty for doing so is harsh.
However, there is no wording in the state laws when it comes to making wagers and most of the sportsbooks online are offshore and not subject to US laws.
There are many options when talking about gambling online, as there is no lack of solid and reputable sportsbooks, racebooks, casinos, and poker rooms.
Almost all of the legitimate sports betting websites will accept wagers from U.S. residents.
MORE INFO: USA GAMBLING GUIDE
Sports Betting in Oregon


Best Kentucky sportsbooks
Oregon is only one of four states where sports betting is legal, but it is restricted to horse racing and not other types of sports wagering.
Still, sports betting may be legal very soon in Oregon and all of the other states, as in May of 2018 the Professional and Amateur Sports Protection Act was overturned by the U.S Supreme Court.
This will allow sports betting to be legal on a state-to-state basis and the state would be responsible for both regulation and taxation of sports betting.
As stated before sports betting is legal in Oregon and with the recent law being overturned all sports betting will be legal in the state.
However, as of late July 2018 there are no laws on the books that specifically pinpoint the legality of sports betting besides horse race betting.
There are many good sportsbooks online that give their players many betting options and other things as well.
---
Top online sportsbooks for Oregon
While there are many online sportsbooks you have to do a little homework to find the best one.
The best one overall may not be the best one for your sports betting needs.
Look around at the many books and you can find one that you feel comfortable betting at.
The things that you should look for in your sportsbook are a good reputation, solid player security, 24/7 customer service, a variety of banking options, and nice bonuses and promotions.
A couple of more points in that the customer service should have Live Chat and in the bonuses and promotions they all have wagering requirements, so you have to be sure that you can meet them so you can collect that bonus.
Below are three reputable and established sportsbooks that accept wagers from U.S. residents.
Bovada.lv – This established and reputable sportsbook got it right in terms of what a good sportsbook should have. All the things mentioned above are covered and there are tons of bets and tons of betting options, which is a couple of the main reasons they are very popular. They not only have a great sportsbook, but a poker room as well as a casino that has Live Dealer action.
Recommended!

Betting on horse racing in Oregon
While horse racing is legal in Oregon they only have one track where you can wager on races in Portland Meadows.
They offer seasonal live racing and simulcast racing year-round. With the limited betting options with one track the best route to take may be to play the horses online, where you will find many great racebooks.
They offer races from the bigger tracks in the United States and world over, offer races all year, and have a very wide variety of stakes.
You will find that for the bigger and most prestigious races, such as the three in the Triple Crown racebooks will offer more bet types, especially proposition bets, as well as many bonuses and promotions.
Online Poker in Oregon
While poker is available at the tribal casinos in the state of Oregon they are smaller rooms and do not offer a lot of poker playing and betting options.
However, when playing poker online there are a ton of those options available. At the poker rooms online, which there are many, you can find any game you want to play at any time and for any stakes.
Also, online there are always poker tournaments going on that cater to low stakes players and high rollers alike.
---
Online betting & gambling laws in Oregon
In 1996 Class III gambling was legalized in Oregon and in that year six tribal casinos were built.
In 2011 there was a law passed in the state that made it illegal to accept money to be used for gambling.
However, nothing states the betting side of the coin, so residents and visitors in Oregon can gamble online at offshore books and they will not be prosecuted.
In terms of horse racing the Oregon Racing Commission oversees the sport in the state and all of its aspects.
While Oregon has made sports betting legal, they have not been as aggressive in their online betting launch. As of January 2021, there is only the Scoreboard app available, to place real money bets on sports.
The other main restrictions in sports betting laws in Oregon is that you must be 21 to bet online, while you can only wager on the college teams based in the state at the tribal casinos.
It would make sense for Oregon to update its gambling laws and bring their industry in-line with pacesetters like New Jersey (New Jersey betting sites), Pennsylvania (Pennsylvania betting sites) and others that are considering a fully-fledged betting industry like New York (NY betting sites).