Are offshore online casinos safe?
Offshore online casino is a common term used across the Internet and many recommended casino reviews that is often never adequately elaborated upon. What is the difference between an offshore casino site and a regular casino, and why are so many casinos licensed and regulated in foreign gaming jurisdictions? This article aims to clear up potential confusion surrounding the term.


Best online casinos for your region
All Casinos
---
What is an offshore online casino site?
Offshore in the context of online casinos is essentially a gambling website operating in a country other than your own. Because many online casino operators opt to set up shop in countries where gambling regulation is favourable, it is highly likely the top-rated Internet casino you choose to play at is based somewhere outside of your home region – hence why the term 'offshore casino site' or 'offshore online casino' is so commonly used in online casino reviews and online gambling guides for new and experienced players.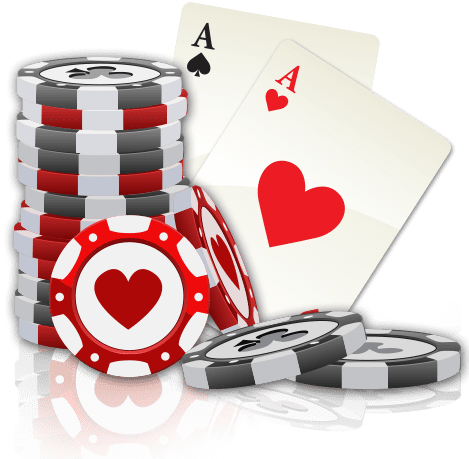 If you are living in a country, state or territory where online gambling is heavily restricted or illegal, playing at an offshore online casino is often your best and safest choice when it comes to Internet gambling. This is because offshore online casinos are not based in your home country, so they are not subject to potential anti-gambling legislation; they are instead subject to the gambling laws imposed by the jurisdiction it is licensed and based in.
Because the majority of online gambling laws around the world rarely punish or ban individual players from accessing and playing at offshore casinos, they are highly recommended. Even if online gambling in your country is legal and there are locally-licensed online casino choices, offshore casinos are still often the most popular options given they cater to a worldwide audience owning to their design (choosing to set up shop in specialised gambling jurisdictions). Always do additional research to confirm your local gambling laws before signing up and playing.
---
Are offshore online casinos safe?
The term offshore does not mean an online casino is any less legitimate or safe as a locally-based Internet casino. All it means is it is physically based in another country; legitimate offshore online casinos still have to be licensed, audited, regulated and follow online gambling laws wherever it is based if it wants to be successful and recommended by review sites like BettingPlanet, and offer it services to international customers.
Offshore online casino sites are subject to the gambling laws and regulation practices of the territory it is based in, just like any other legitimate and trusted online casino website. The gambling sites we recommend are always based in countries with advanced gaming jurisdictions, which issue licenses for an online casino to legally offer its services in their territory and worldwide. These groups, such as the Malta Gaming Authority and the United Kingdom Gambling Commission, also act as regulators; they perform background checks, regular audits and general check-ups to ensure the online casinos they have licensed adhere to their home country's gambling legislation, as well as fair and responsible gaming practices and timely payouts for their winning customers.
One aspect of offshore online casinos which is often understated is they can offer regulated and tested casino games to countries which may not have Internet gambling legislation or local gaming commissions safe-guarding their interests. Many shady scam casino sites take advantage of players from these 'gray markets', so betting at an offshore online casino licensed by globally recognised regulation bodies such as the ones mentioned earlier is often the safest option you can opt for.
---
How do I check an offshore casino's licensing?
Any offshore online casino with legitimate licensing will display their documentation or 'Seal of Approval' at the bottom of their homepage, along with other relevant licenses. This is so players can independently verify their reputation as trustworthy places to bet and play the best online slots, blackjack, roulette, poker and more. Because offshore casinos have to go through such stringent checks and conditions to obtain and retain their legal license to offer real money wagering services, it's safe to say the top rated casinos we recommend across BettingPlanet take their business seriously. Any offshore online casino found breaching local gambling laws or standards imposed by their jurisdiction have said infringements recorded publicly, or otherwise have their licenses revoked.
---
What to look for in an offshore online casino
Always verify that the offshore-based online casino is located in the foreign jurisdiction it is actually licensed in, always double-check its licensing documentation (which is publicly available on the official websites of these advanced gaming jurisdiction bodies) and check if the offshore casino site is secure by 128-bit Secure Socket Layer digital encryption technology, which is the standard security systems used by banks and other safe sites on the Web handling payment processes. If they offer globally trusted deposit and withdrawal options such as Bitcoin, MasterCard, Visa, Neteller, Skrill and Paysafecard, they're also in the clear.
All of the offshore online casinos listed in the table at the top of this page have been thoroughly reviewed and tested by our writers for these aspects and many more – you can read the more in-depth reviews or head to the online casino directly to redeem exclusive sign up bonuses via our links, which are geo-targeted to your country to only ever display online casinos which presently (and legally) cater to players from your country/region.