NBA Eastern Conference outright odds and betting predictions

The NBA Eastern Conference has been hailed as the weaker half since the turn of the millennium, but with Toronto winning the NBA Championship last season and a few teams looming large, it could be the year where the East competes evenly with the West.
Two of the top four contenders in the NBA outright betting are placed in the Eastern Conference, being Giannis Antetokounmpo's Milwaukee Bucks and the vastly improved Philadelphia 76ers roster.
Squeezing into the playoffs bracket will not be easy in this conference, as 12 of the 15 teams are in the race.
Here is a team-by-team analysis of the 15 Eastern Conference franchises, assessing what they do well and what they need to improve, how well they will go in the 2019-20 season and who will win the NBA East title.
Atlantic Division
Philadelphia 76ers
Championship odds: +750 at Bovada
To make playoffs: -10000
With Ben Simmons and Joel Embiid coming into a very exciting point of their careers, the 76ers needed to build an excellent team around their superstars, and that's exactly what they did. The inclusions of Josh Richardson and Al Horford add both quality and experience, whilst Tobias Harris also remains. Philly will go far this season if their bench can hold up in the regular season, as it has been stretched thin to acquire the five all-star calibre starters.
Boston Celtics
Championship odds: +2500
To make playoffs: -1000
Trading Kyrie Irving was a bittersweet decision for the Celtics as he is such a talented guard, but filling the void with a more level-headed Kemba Walker will work just as well. Jayson Tatum will be allowed more time with the ball, whilst Enes Kanter can provide very good rebounding and scoring options. The Celtics are a very talented team that needs to get the best out of Gordon Hayward, then they can challenge for the Championship.
Brooklyn Nets
Championship odds: +2500
To make playoffs: -555.56
There has never been a successful trade period that matches what the Nets did in the lead up to this season. Acquiring both Kyrie Irving and Kevin Durant has turned the Nets into a contender for the next few seasons. Although Durant will miss this season with an Achilles injury, the Nets still have Kyrie Irving and a few excellent role players. Jarrett Allen is a very good defensive centre and Caris LeVert can comfortably play after a nasty broken leg last year. If they are not a contender this year, they will be favourite the year after.
Toronto Raptors
Championship odds: +4000
To make playoffs: -384.62
2019 was the best year for the Toronto Raptors, who were the first team outside of the United States to win the championship, but then Kawhi Leonard left for the Clippers. The Raptors can still play very well with Pascal Siakam and Kyle Lowry starting, but whether they can fill the void of Kawhi is yet to be answered. You could consider the Raptors a dark horse for this season.
New York Knicks
Championship odds: +25000
To make playoffs: +900
With enough cash to secure multiple max contracts for free agents and a very high draft pick, the Knicks came out with Julius Randle and RJ Barrett, which was not what the Knicks expected to enter 2019-20 with. It would be a miracle if David Fizdale could manage 30 wins for the suffering Knicks, as they have a very mediocre line up both coming off the bench and starting each match.
Atlantic Division winner odds
Philadelphia 76ers: -161.29
Boston Celtics: +400
Brooklyn Nets: +500
Toronto Raptors: +500
New York Knicks: +25000
If Philadelphia manage to lose more games than they should, the Atlantic Division title could slip down to the Celtics, but never underestimate the regular season output of the Raptors.
Central Division
Milwaukee Bucks
Championship odds: +600 at Bovada
To make playoffs: -10000
If everything goes to plan for the Bucks and they do not sustain any injuries, Giannis Antetokounmpo could bring home Milwaukee the Larry O'Brien Championship Trophy. The main changes to the roster include Malcom Brogdon joining the Pacers, whilst the Bucks bought in Wesley Matthews and Robin Lopez, who joins brother Brook. The added experience blends perfectly with the young core and creates a real championship threat. The Bucks are our tip for the Eastern Conference Title.
Indiana Pacers
Championship odds: +4500
To make playoffs: -625
Victor Oladipo is the best player on the Indiana roster, but he will still sit out until December whilst recovering from multiple leg injuries. Domantas Sabonis is an exciting young forward that has shown plenty in the preseason. If Malcom Brogdon can work well with Myles Turner, the Pacers will become a small vocal point out of the Central Division.
Bovada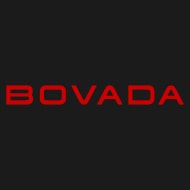 $250
Claim a 50% deposit bonus up to the value of USD $250
read review
Bet Now
Detroit Pistons
Championship odds: +20000
To make playoffs: +108
Andre Drummond and Blake Griffin have worked very hard in the offseason to add more to their games, with Griffin firing more threes than ever and Drummond adding to his passing. Reggie Jackson will now have Derrick Rose as a backup guard, but there is no buzz from Detroit. The Pistons have long odds to win the Championship, but have great value to make the playoffs, especially if Rose and Griffin can return to their best.
Chicago Bulls
Championship odds: +20000
To make playoffs: +300
This season could be considered a very long road back to the top for Chicago, as it will be a year where Zach Levine and Lauri Markkanen improve their craft, whilst young point guard Coby White enters his first season. The Bulls are not a threat this season, but depending on how fast they grow, they could upset a few teams late in the year.
Cleveland Cavaliers
Championship odds: +50000
To make playoffs: +2300
Since LeBron James left the Cavaliers it has been a very sorrow time for the 2016 Champs. Kevin Love and Tristian Thompson are still trying to play through injuries whilst a younger combination of players look to take control. Colin Sexton has become a good scorer and Cedi Osman improves regularly. It will be another difficult season for the Cavaliers.
Central Division winner odds
Milwaukee Bucks: -714.29
Indiana Pacers: +350
Detroit Pistons: +2500
Chicago Bulls: +15000
Cleveland Cavaliers: +25000
Extremely difficult to look past the Milwaukee Bucks for the Central Division Title as they are clearly the best team.
Southeast Division
Miami Heat
Championship odds: +6600 at Bovada
To make playoffs: -222.22
The entire Southeast Division will have to endure what will be a season filled with blowouts and hardships. The Miami Heat are the only exception in the division. The newly acquired Jimmy Butler will completely own the court for Miami, which isn't a bad thing as he does it well. Young draftee Tyler Herro looks very capable at shooting guard and will get good minutes. Expect a good playoff run for the Heat.
Orlando Magic
Championship odds: +15000
To make playoffs: -142.86
Orlando Magic is a difficult franchise to assess due to their slight inconsistencies, especially in the forward department. Aaron Gordon transitions between all-star and bench player every so often due to his shooting, but if he has a consistently good season, you never know what the Magic can achieve. Picking up Markelle Fultz was an interesting decision, but could pay off as the former pick one has immense talent.
Atlanta Hawks
Championship odds: +20000
To make playoffs: +250
Trae Young and John Collins will have to carry the Hawks this season, but it will be excellent for their development. Young already appears to have Steph Curry-like attributes and John Collins is a very consistent rebounder that can score in runs. One interesting player is Jabari Parker, who is a very good player when at his best. If Parker can overcome his past and play well each night, you can almost back the Hawks to make the Eastern Conference playoffs.
Washington Wizards
Championship odds: +50000
To make playoffs: +840
These last two teams can almost be considered write-offs for the season. Washington will have to endure another season without all-star John Wall, who is clearly the best player in the city. Bradly Beal gets excellent statistics as the main man, but isn't a match winner. Rui Hachimura is a solid draftee who will receive good minutes. Watch the development of the younger players, but do not expect many wins.
Charlotte Hornets
Championship odds: +50000
To make playoffs: +1800
Since Kemba Walker decided to explore free agency, the Hornets are now in contention to finish with the least wins in the entire NBA. It is very difficult to see where the scoring and rebounding comes from, but if Terry Rozier can have a 2016-17 Isaiah Thomas-like season, the Hornets could end up as the 14th seed in the East.
Southeast Division winner odds
Miami Heat: -120.48
Orlando Magic: +125
Atlanta Hawks: +700
Washington Wizards: +5000
Charlotte Hornets: +10000
Whether Jimmy Butler can control Miami in the right direction will be an interesting experiment, but the Magic also has its issues to deal with. Take the Heat simply because they have the best player in the division playing with good talent such as Bam Adebayo and Meyers Leonard.
MORE BASKETBALL BETTING
Join the Betting Planet team!
Are you passionate about sports betting? Tipsters and news writers required TODAY!
Experienced preferred but not essential. (All apps considered).
View Careers at Race Media
Top Online Casinos
Bitcoin Friendly

100% up to $3000
Sports Betting Guides
Casino Games
Deposits & Withdrawals
Football
Basketball
Top Country Betting sites