NBA Western Conference title odds and betting predictions

Thick skin is a must-have in the wild NBA Western Conference, where the top teams cannot afford any slumps if they wish to have a real shot at the title.
SEE ALSO: NBA EAST TITLE ODDS & BETTING TIPS
Star players such as LeBron James, Anthony Davis, Steph Curry, James Harden and Damian Lillard rule on this side of country, but the strongest of all might be a newcomer in former Toronto Raptors hero Kawhi Leonard.
Los Angeles houses the two favourites in the NBA Championship outright betting, which has led some online bookmakers to open markets for the Clippers and Lakers vs The Field.
Of the 15 teams in the Western Conference, which eight will move on to the playoffs? Here is our NBA West betting guide for the 2019/20 season, including odds and tips for each division.
Northwest Division
Denver Nuggets
Championship odds: +2000 with Bovada
To make playoffs: -1666.67
A game-seven loss to the Portland Trail Blazers in last season's conference semi-finals ended the Nuggets' run in the playoffs. Since losing that match they have not changed too much, except they now have former OKC Thunder forward Jerami Grant as bench cover. Nikola Jokic has the potential to become an MVP candidate and Jamal Murray is a crafty modern point guard. The Nuggets are going to be hard to beat in the regular season, but the question remains whether they can win in the playoffs, and in our eyes they will.
Utah Jazz
Championship odds: +1700
To make playoffs: -1000
Donovan Mitchell has completely changed the direction of the Utah Jazz, who were previously just a defensive unit that struggled to score. Mitchell has the capacity to score over 20 points a night and is still getting better. The inclusion of Mike Conley will develop Mitchell even quicker. Rudy Gobert is the reigning Defensive Player of the Year and Joe Ingles is both hard to guard and to score on. The Jazz have the nucleus to both score and defend and are now a genuine contender in the West.
Portland Trail Blazers
Championship odds: +3500
To make playoffs: -400
Damian Lillard and CJ McCollum are the most dangerous one-two guard combination in the entire Western Conference, and this time they'll welcome Hassan Whiteside to the team. Although Jusuf Nurkic is still recovering from his broken leg, the Blazers have the players to make a run for the chip this season. If Lillard and McCollum can remain healthy and role players such as Rodney Hood and Zach Collins elevate when needed, Portland will succeed this season.
Minnesota Timberwolves
Championship odds: +20000
To make playoffs: +400
Despite having two no.1 draft picks starting each night in Andrew Wiggins and Karl Anthony-Towns, the Minnesota Timberwolves remain a middle-of-the-road franchise that refuses to take the next step. It will be difficult for the Wolves to make an impact this season as they still need to fill a few holes in the starting five, including a point guard that can shoot at a high percentage.
Oklahoma City Thunder
Championship odds: +20000
To make playoffs: +400
The Oklahoma City Thunder can be considered one of the greatest sporting tragedies of the modern era. The franchise has had Kevin Durant, Russell Westbrook, James Harden, Paul George and Serge Ibaka all on the team at different times, yet OKC have never won a championship. Now since Russell Westbrook left for Houston and Chris Paul is his replacement, the Thunder will have to work with Paul, Steven Adams and the newly acquired Danilo Gallinari. These players are nothing to laugh at, but considering what the Thunder once had, it is a complete failure. The 2019/20 season will not be easy for OKC.
Northwest Division winner odds
Denver Nuggets: +130
Utah Jazz: +130
Portland Trail Blazers: +300
Minnesota Timberwolves: +10000
Oklahoma City Thunder: +10000
It's a coin toss between the Jazz and Nuggets in the NBA Northwest divisional betting, but in our eyes Denver will have a much better regular season. Portland can also make a statement if they can get through until Nurkic returns.
Pacific Division
Los Angeles Clippers
Championship odds: +333 with Bovada
To make playoffs: -10000
Kawhi Leonard ended the Golden State Warriors' dynasty playing for a franchise outside of the United States, but can he get the Clippers an NBA Championship in the wild Western Conference? The short answer is yes, as the Clippers are favourites and rightfully so. Paul George has not made much noise in the preseason, but once he returns you have two forwards that will be impossible to score big against. Keeping Lou Williams was crucial as his impact off the bench is unmatched. The Clippers have everything it takes to win and are our choice at this stage.
Los Angeles Lakers
Championship odds: +400
To make playoffs: -1000
Is throwing away excellent future opportunities in order to obtain the best talent right now the best decision? The LA Lakers decided that it is. Bringing in Anthony Davis to partner LeBron James and giving Rajon Rondo another chance at the cost of Lonzo Ball, Brandon Ingram and Josh Hart will forever be critiqued. Only if the Lakers win the NBA Championship this season will the trade be considered successful. Whenever LeBron is involved, the team normally goes on to make the finals.
Bovada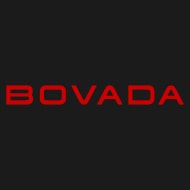 $250
Claim a 50% deposit bonus up to the value of USD $250
read review
Bet Now
Golden State Warriors
Championship odds: +1200
To make playoffs: -370.37
Order has been restored in the basketball universe since the Warriors lost to the Raptors last season. Kevin Durant has left for Brooklyn and Klay Thompson is out of action with an ACL injury, leaving only Steph Curry and Draymond Green as the experienced stars. Curry will have to carry the Warriors alongside DeAngelo Russell and Green, moving him to second-best in the MVP betting at +500 with Bovada. The Warriors will still be hard to beat, but we don't see them advancing any further than the NBA Western Conference semi-finals.
Sacramento Kings
Championship odds: +17500
To make playoffs: +250
A new era has begun in Sacramento led by De'Aaron Fox and Buddy Hield, with Marvin Bagley III as another young star. In the next three seasons the Kings will evolve into an offensive beast, but for now they will need to develop defensively and continue to move forward. Former champ Harrison Barnes has been leading the team but will soon have to make way for the next generation.
Phoenix Suns
Championship odds: +50000
To make playoffs: +1480
Devin Booker has been the superstar stuck in Phoenix for a handful of seasons now, but now that he is joined by Ricky Rubio and a stronger DeAndre Ayton, you have to consider them as a better team this season. Dario Saric and Aron Baynes are both formidable bench players that will keep the Suns afloat in many games this season. Although they won't make the playoffs this season, you can expect a big climb within the next two years.
Pacific Division winner odds
Los Angeles Clippers: -161.29
Los Angeles Lakers: +210
Golden State Warriors: +500
Sacramento Kings: +3300
Phoenix Suns: +50000
It has been a trend with LeBron James to rest throughout the regular season in order to feel 100% for the playoffs, which is why the Clippers will be the best team in the Pacific Division. Golden State will also play well and may finish close behind the Lakers.
Southwest Division
Houston Rockets
Championship odds: +850 with Bovada
To make playoffs: -1000
James Harden was already a scary prospect with just Clint Capela by his side, but now that he has reunited with Russell Westbrook, the Rockets can achieve anything on any night. The two players love to handle the ball, but there is only one ball on the court at a time, leading to some scepticism about the pairing among some fans and reporters. If the MVPs can work together and utilise Capela to his full advantage, the Rockets could easily win the NBA Championship.
San Antonio Spurs
Championship odds: +6600
To make playoffs: -208.33
Any team with LaMarcus Aldridge and DeMar DeRozan will be in playoff contention. Gregg Popovich has been to the playoffs in his last 22 seasons as head coach, but two consecutive first-round exits spell trouble for the Spurs. Pop will find a way to make the playoffs again this season, but they will find it hard to advance against the LA pair and other talented teams.
Dallas Mavericks
Championship odds: +6600
To make playoffs: +250
Dirk Nowitzki officially retired after a decorated and brilliant career for the Mavs, but the spotlight has opened for two other European stars. Luka Doncic and Kristaps Porzingis will work together for Dallas this season and have the potential to achieve anything. Doncic proved in his rookie season that he can become an all-star immediately, so there is a good chance he could carry the Mavericks to the playoffs this season.
New Orleans Pelicans
Championship odds: +6600
To make playoffs: +320
There isn't a single team in the NBA as unpredictable as New Orleans. With Zion Williamson, Lonzo Ball, Brandon Ingram and other emerging players, the Pelicans have what it takes to make the playoffs, but the Western Conference is a fierce environment that could get the best of the younger players. JJ Redick has never missed the playoffs in his 14-season career and will strive to keep that streak alive. The Pelicans' season revolves around players staying fit and the team gelling well.
Memphis Grizzlies
Championship odds: +50000
To make playoffs: +1800
Besides the second pick in this year's draft, Ja Morant, there is not much to admire about the Memphis Grizzlies. Jaren Jackson Jr is a very smart young player that will grow alongside Morant, but the duo is too raw to make an impact on the big stage this season.
Southwest Division winner odds
Houston Rockets: -303.03
San Antonio Spurs: +350
Dallas Mavericks: +1100
New Orleans Pelicans: +1100
Memphis Grizzlies: +25000
Do not look any further than the Houston Rockets. Russell Westbrook will want to make an immediate impact and that is exactly what will happen. The team still has bench players that will provide enough relief to stay strong for the entire season.
MORE BASKETBALL BETTING
Join the Betting Planet team!
Are you passionate about sports betting? Tipsters and news writers required TODAY!
Experienced preferred but not essential. (All apps considered).
View Careers at Race Media
Top Online Casinos
Bitcoin Friendly

100% up to $3000
Sports Betting Guides
Casino Games
Deposits & Withdrawals
Football
Basketball
Top Country Betting sites