It has been said Baccarat means zero in both Italian and French and as a result where it exactly originated from has been debated for quite some time. While the correct origin of baccarat will most likely remain a debate, we can take a look at the first time it was mentioned in print and the evolution of the modern day game as we see it today – including how a famous service agent catapulted the game into Western culture.
---
Origins of baccarat
There have been many guesses as to where the game of baccarat originated from, but since there is no documentation prior to the 19th century, nothing can be proved without cold hard evidence. This is why you may come across many different sources suggesting the game came from France and others proposing the game originated from Italy.
Some say baccarat was first created during the reign of King Charles VIII in France, while others suggest it was invented by an Italian gambler, Felix Falguierein, who used Tarot cards in the middle ages. It was said the Tarot cards eventually were replaced with a 52-card deck.
For those who believe it originated in Italy, it was said to have then spread to France. It was here a unique variant was developed, named Chemin de Fer. Another variant was also said to be created called Baccarat en Banque, and this was played only by the royal families.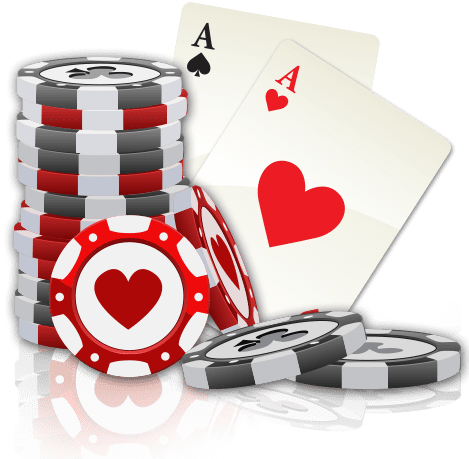 Both beliefs give credit to the game eventually popping up in the respective country, so regardless of where it was founded exactly, we can conclude the game came from Europe. The game spread across other European countries with each creating their own version, prior to the first documentation in the 19th century when it landed in the US.
This luck-based game was then brought to Las Vegas by avid casino player and writer, Tommy Renzoni, and the concept of the game stuck. This could have also been due to the rise of the James Bond novels, written by Ian Fleming in the 1950s. The plot of the first novel, Casino Royale was based on Bond beating high roller gamblers in a game of Chemin de Fer in Northern France. The novel even came with rules on how to play the game.
Since the inception, many variants have developed with three still widely popular around the world today – Chemin de Fer, Baccarat Banque, and Punto Banco. Many land-based casinos feature mini baccarat tables too, which feature identical rules but the table limits are lower – while the big table versions tend to be for high rollers only.
---
Baccarat around the world
When the game of baccarat spread across the world, different countries developed their own versions, which we detail below. Many feature similar rules and similar gameplay – but it's good to know the small differences and why some aren't easily found online.
Punto Banco
Also known as North American baccarat, this is the most common variant you will find online (can be called Baccarat or Punto Banco depending on the software provider), which you can play in AUD. Players can find variants with four to eight decks of cards, and can wager on the banker bet, player bet, and tie bet, with the total of the hands tallied. The hand closest to nine wins, while the hand closest to zero loses, unless it is a tie. There's no skill or strategy eligible to be used to enhance gameplay in Punto Banco.
Chemin de fer
While this variant does have similar gameplay to Punto Banco, it actually hasn't been adopted by software developers since players must take turns in being the banker – shuffling the cards, dealing, and covering the bets. This see's a level of strategy involved, unlike Punto Banco, and is something not easily transferred to the web.
Baccarat banque
This variant has similar gameplay to Punto Banco but the game is more like Chemin de Fer with players assuming the role of the banker/dealer – hence why it isn't widely available at verified Internet casinos. The difference between this title and Chemin de Fer however, is the player remains the banker until they run out of money, or forfeit. The role is assumed by the highest bidder – which is why high rollers tend to play it.
Mini Baccarat
As we detailed above, Mini Baccarat features the same rules as baccarat – generally Punto Banco rules on the web – but the table limits are lower than standard baccarat tables.
Live dealer baccarat:
Only available on the web – play at our recommended online casinos found on our homepage for secure gameplay – players are set up with a real dealer streamed to their device in real time. You can make your bets via the animated tables and have the dealer determine the outcome live. Dealers can come dressed traditionally or as Playboy Bunny's (Microgaming live baccarat); you can opt for male or female croupiers; and you will come across a wide range of table limits. Table rules generally feature Punto Banco rules.
Super 6 baccarat:
This variant is incredibly popular in Macau land-based casinos and features a special side bet of a Banker 6 win. Opt in and if the banker has a 6 you will receive a payout of 12:1. You may come across this variant online.
---
Modern era popularity of baccarat
Baccarat has been mentioned many times in popular culture, but the James Bond novels made the game what it is today. As we mentioned above, Chemin de Fer is the baccarat variant favoured by Bond in the fictional novels by Ian Fleming, with the Casino Royale title giving the most credit to the game – the entire plot centres on the game between Bond and Le Chiffre.
The older films and television series, based on the novels, also feature the game, but interestingly the 2006 adaption of Casino Royale features poker instead of baccarat – largely due to poker flourishing at the time.
These days many of the top online casinos will have baccarat games with different rules available, with both RNG baccarat and live dealer baccarat available. The latter is insanely popular in China, even though online gambling is heavily restricted there.
Online baccarat is access via things like computers (read about browser based baccarat games), smartphones and tablets (iPad baccarat) with baccarat apps also one of the greatest areas of expansion.
Whether you're a high or low roller, you can play baccarat (generally Punto Banco rules) online for real money – try it today at one of our top online casinos.