5 big benefits of online casinos
There are a lot more than five reasons online casinos are better than land-based venues. While we acknowledge there is a counter argument, this article is focusing on the benefits associated with playing online. If you are not familiar with online gaming this will teach you about some of the pros including lower house edge, deposit bonuses and a few off-centre reasons today might be the day you begin playing at online casinos.
1.

Lower house edge

The biggest advantage to playing at online casinos in comparison to land-based casinos is the house edge is significantly lower. Understanding the house edge is essential, and while it can sometimes be difficult to determine at land-based venues, it is easy to find out online. It is a requisite that any casino implements a house edge, too, as casinos are businesses and they need to make money and to do this on a 50/50 chance is quite risky. Therefore, they impose house advantages. These are lower online because they can afford to do so as they have lower operating costs. For example, there are fewer staff for online casinos compared with their brick-and-mortar venues, so the wage bill is lower. Playing with a lower house edge means you are more likely to win.

Additionally, there may be games with similar house edges that you find are not as readily available at land-based casinos. For example, a great game to play online for its low house edge is Roulette. Roulette comes in two main versions – European and American. While they both pay 35:1 for a straight-up bet, or a bet on one number, the odds are worse for a player on American Roulette due to the extra zero pocket. This means the house edge for American Roulette is higher, as there are more chances to lose. Therefore land-based establishments are more likely to offer American Roulette, over European, to increase their chances of making a profit and if they do offer the latter the minimum stakes limit is generally higher to account for the house edge difference. So playing online gives you greater access to games which provide a lower house advantage.
2.

Deposit bonuses

When buying chips at a table, you take the cash straight out of your wallet or bag, hand it to the dealer and then they will hand you the amount of chips you have purchased. Playing online is a different story. When you sign up to online casinos you can get access to some outstanding deposit options.

For instance a casino might offer you $1400 in bonuses over a certain amount of deposits. Casinos such as G'day Casino and Roxy Palace have deposit bonuses ranging anywhere from AUD $300 to unlimited 100 per cent match bonuses. Meaning you could deposit $20,000 and have $40,000 in total to bet with. While these deposit bonuses are subject to wagering requirements, these are generally not too harsh because of the competitive nature of the online casino industry.
Plus, once you are a regular at an online casino, you can claim ongoing daily, weekly and monthly promotions, including loyalty rewards and giveaways. For example, casinos who are a part of the Fortune Lounge group, such as Royal Vegas, offer players entry to cruise giveaways where they can enter for their chance to win a trip for two on a cruise in the Caribbean.
3.

Develop a blackjack strategy

It's hard after 16 scotches to remember what you had for dinner, let alone theorise about blackjack when you are stumbling around Sydney Casino at 1am. However, the online world has opened up a new breed of blackjack player, ones with scarily good concepts of the maths of blackjack. It's easy to learn strong basic strategy when you're playing online and able to flick back and forth between various charts and your game. Trust us, when you practise more you tend to win more.
4.

Play online casino games on your mobile

Most online casinos offer a mobile-friendly version of their gaming interface which can be accessed on a portable device such as a smartphone or tablet. This means you can play baccarat, craps and more on your way to a land-based casino so you can brush up on your skills before jumping into it at a table full of strangers — or worse, mocking mates.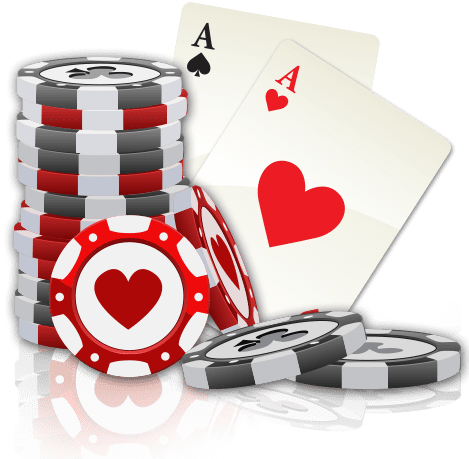 Currently most online casinos don't offer a native app for you to download from the app store and install on to your phone due to various countries and their individual gambling legislation. However, one online casino, Royal Vegas to be specific, has found a loophole and released a native app which allows you to download it from your device's store and play for real AUD money anytime, anywhere. It is titled Regal Vegas for advertising purposes and offers a limited range of online casino games, however, the most popular titles are available.
Most online casinos have mobile websites which accept AUD deposits. Some of our favourites include Casino.com and Rizk Casino.
5.

Casino dress code

There is no dress code when it comes to playing online. You don't even need to find a clean shirt when you sign up to an Internet gaming establishment. At Crown Casino in Perth, for example, there is a strict dress code which can prevent players from entering. It includes no ripped clothing, offensive slogans on shirts, males in singlets, hats and caps and more. Playing online means you can sit at home and play baccarat while wearing a torn t-shirt, no pants and a giant fedora.

So if you have managed to run into Pharrell Williams out the front of a land-based casino, let him know he will be denied entry or asked to remove his hat due to the dress code, most likely created due to the cameras in the roof, and invite him back to your place for a seriously happy time of online casino games — but you might want to re-think your wardrobe if he comes over.
Playing online offers a great alternative to those who aren't all about the flashy lights, the crowds of people and the limit to when and where you can play. Even players who prefer a land-based experience can still brush up their skills online, all the while indulging in excessive amounts of carbonara.
---
Best casinos for Australians to gamble at
The casinos we recommend all cater for Australians, including fast and convenient deposit options such as Visa, bank transfers and web wallets. They are all audited by independent testing bodies which means they are forced to comply with stringent regulations, placed on them by the jurisdiction in which they are licensed.