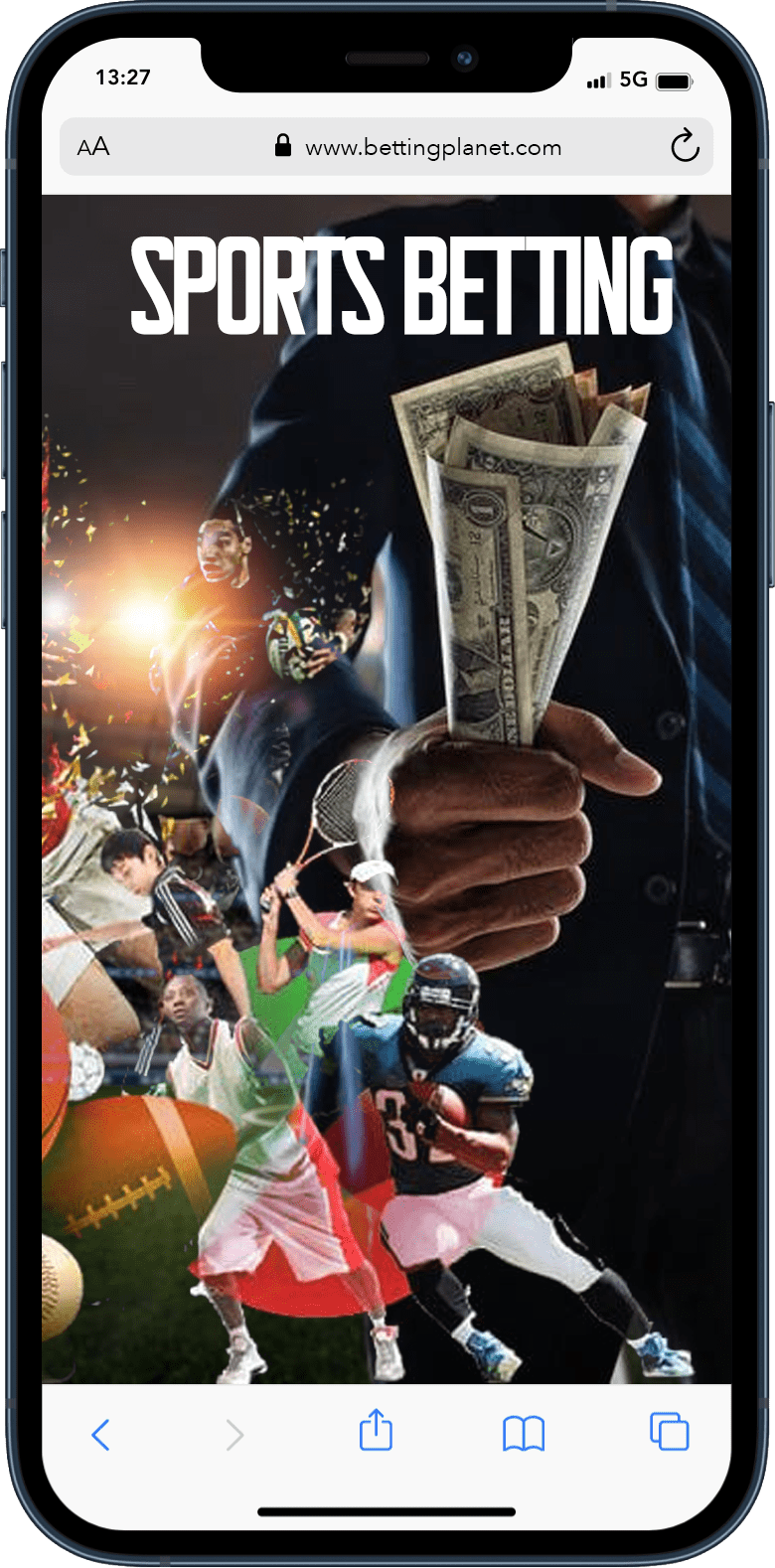 Before the late 1990's the only way to play your favorite casino games was to travel to the closest casino or gambling establishment. The only ways to place a bet was travel to the closest sports book or bookie or call a book maker. Playing poker or bingo also required travel, even if it was just up the street to the local game or to a poker room or bingo hall. In the late 1990's the option to place bets and play your favorite gambling games was made available online. This made betting and playing more convenient for millions of people and helped fuel the growth of the gambling industry. You had the choice of traveling to the closest gambling establishment or playing from the comfort of your own home. It seems like the only thing missing was the option to place bets or gamble while somewhere other than home or a gambling establishment. Now you can do just that.
With the introduction of mobile betting you can place bets, play casino games or play poker anywhere that your phone or tablet can get service. Bookmakers, casinos and poker rooms realized that they were missing out on the possibility of people playing even more so they have been introducing ways to play on your favorite mobile devices.


Best mobile betting sites
---
What is Mobile Betting?
Mobile betting is placing bets or wagers, playing poker or playing casino games on a mobile device like a phone or tablet. Doing these things on mobile devices is still fairly new but has been going on long enough that most of the bugs have been worked out. The mobile apps use software to make your transactions safe; much like online and mobile banking protects your information. And some of the biggest names in the gambling services market are joining the mobile gambling movement, so you can play using the apps offered by some of the oldest and most trusted companies in the industry.
Mobile betting really is the same as online betting when it comes down to the actual execution of placing bets and playing. You are just doing it on a smaller screen than you are used to using. You sign up for an account, deposit and withdraw money and make bets the same way as you do on your laptop or desktop computer.
---
Devices You Can Use With Mobile Gaming
The most popular devices players use to place mobile wagers are iPhones, iPads and iPad touches, android based phones and android based tablets. Different betting sites, casinos and poker rooms offer apps for different platforms. Not all online gambling establishments currently offer mobile betting options. The options, graphics and availability can vary a great deal between platforms and wagering websites. The best way to see if your favorite gambling site offers mobile wagering is to check on their web site. There are also some options in the popular app marketplaces and stores, but you should investigate before going that route.
One of the largest issues with mobile betting is the size of your mobile device and all of the information that is required to fit on a small screen. Some apps are better than others as far as this goes, but here are a few general guidelines. It is easier to see and place bets or otherwise wager on tablet devices than phones. You can do just about everything you want on either type of device, but realize that using a phone creates more challenges. Depending on your age and eyesight you may find yourself getting fatigued if you use a phone to enjoy mobile gaming for too long at one time. Though this is not found at many mobile betting places, a few gambling establishments let you start playing a game of poker on your home computer or laptop and switch to your mobile device without missing a beat. You can also switch back from the mobile device to the laptop or desktop.
---
What You Can Wager on Using Mobile Betting
Your options for placing bets and playing your favorite gambling games on mobile devices are just about as wide open as the ones you have at home. You can place bets on anything that your sportsbook offers including football (soccer to some), cricket, NFL football, NCAA football, NBA basketball, NCAA basketball, MMA matches, boxing, MLB baseball and just about everything else you can imagine. If you want to play poker there are options available to play ring games or sit and go tournaments, depending on which provider you use. And for the casino players there are options to play slots, roulette, video poker or blackjack.
---
The Advantage of Mobile Betting
One area where mobile betting can offer a huge advantage for the sharp sports bettor is when you learn of something that will change a line before the books find out about it. While this doesn't happen often, if you are a local and have inside information sometimes you can make a big score. Using a mobile betting phone or tablet you can place a bet as soon as you find out. You don't have to run home and log on to your computer or tip off your bookie by phone.
---
Can You Only Play For Real Money on Your Mobile Device?
Almost every casino and poker room who offers mobile gaming lets you play for play money for free. Your options to play for real money depend on where you live and the local laws and regulations concerning online gambling. Most sports books that offer mobile apps allow you to check the lines and other things for free. However, you will still need to register for a free account to play, even if it is just for fun.
---
Summary
If you enjoy betting online you owe it to yourself to investigate your options for mobile betting. While you probably won't want to completely abandon your laptop or home computer, mobile wagering opens up new options for your convenience. And you probably will be able to use your current mobile phone or tablet, as long as it uses android or iOS software.