NBA Twitter chat: Draft lottery and Zaza's dirty play on Leonard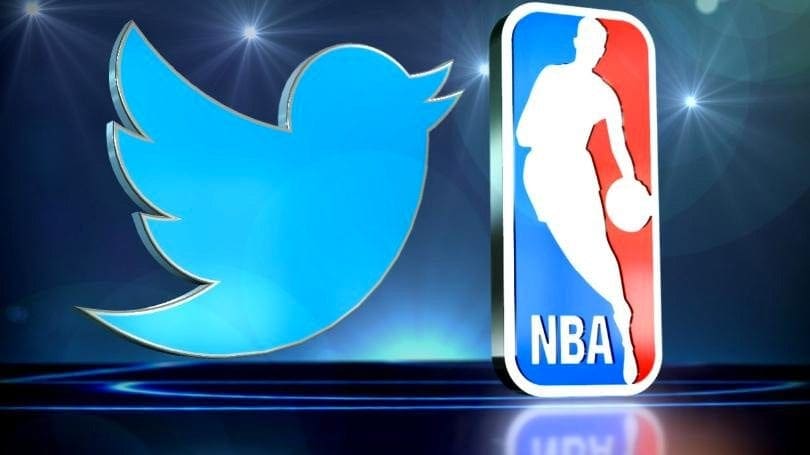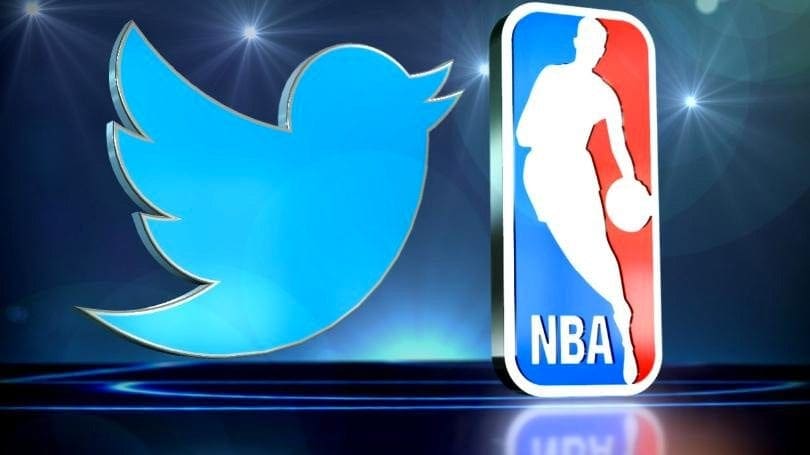 IT'S been another huge week in the NBA, dominated by the playoffs and, of course the draft lottery, with the coveted number one pick in 2017 up for grabs.
The Boston Celtics had the best chance of winning the lottery, thanks to the Brooklyn Net's utterly preposterous decision to give them about 13 future first round draft picks for the ageing corpses of Kevin Garnett and Paul Pierce a couple of years ago.
Because of that trade, Brooklyn had to hand over their first rounder this season, which, unfortunately, turned out the be number one.
Here is how the Twitter verse reacted to the news.
With his heart set on Los Angeles, perhaps the best known potential draft pick, Lonzo Ball did not even bother attending the draft, instead honing his game a long way away.


Lonzo didn't attend the lottery. He was in Chino Hills getting baskets. pic.twitter.com/lmFMlqt5Ho

— Ry (@JustRyCole) May 17, 2017
And it played into his hands, with the Celtics winning the lottery, in just one more charmed moment for general manager of basketball operations Danny Ainge
Danny Ainge is the smartest guy on the planet. How can you be playing in the ECF and have the number one pick? Incredible☘️

— Sam Sturtevant (@sam_sturtevant) May 17, 2017
Poor old Phoenix fans were left shattered when, even though they out tanked the Lakers, they fell to the fourth pick.
Devin Booker's reaction pretty much sums up what it's like to be a #Suns fan #NBADraftLottery pic.twitter.com/lCyj91vkRO

— Brian Swane (@BrianSwane) May 17, 2017
It left the lottery board looking like this:
2017 NBA lottery picks

1) BOS
2) LAL
3) PHI
4) PHX
5) SAC
6) ORL
7) MIN
8) NYK
9) DAL
10) SAC via NOP
11) CHA
12) DET
13) DEN
14) MIA

— NBA Quick Report™? (@NBAquickreport) May 17, 2017
And there was an eery semblance to last year's draft too.
2016 Lottery:
1. Sixers
2. Lakers
3. Celtics

2017 Lottery:
1. Celtics
2. Lakers
3. Sixers

— Trevor Gaffney (@TrevorGaffney_) May 17, 2017
Leaving plenty of NBA executives reportedly unhappy:
Based on sampling of NBA execs I've been in touch with, I wouldn't say these lottery results are being well received in league.

— Brian Windhorst (@WindhorstESPN) May 17, 2017
Of course, there were those that thought the draft lottery was rigged – but hey, don't they think that every year?
At everyone that thought the NBA lottery wasn't rigged for us LMAOOOK pic.twitter.com/thZaTs2z5D

— dloading fan account (@dloadinghive) May 17, 2017
The NBA Draft lottery is the most insanely convoluted event in sports. Also, it's rigged.

— Nick Bosman (@JuicyBosman) May 17, 2017
And not just rigged to ensure the time-honoured teams snared the top three picks, but also rigged so the right player would end up at the right franchise:
The draft lottery rigged. Markel fultz goin to the Celtics & Ball goin to LA

— Christian (@zone6julio) May 17, 2017
With his nutcase dad LaVar running around spouting complete and utter tripe, consensus number one draft pick Lonzo Ball is not so much a consensus any more.
Big Baller's loose! If you can't afford the ZO2'S, you're NOT a BIG BALLER! ?

— Lavar Ball (@Lavarbigballer) May 4, 2017
That honour now falls to the uber talented Markelle Fultz.
Welcome to Boston, Markelle Fultz!

— John Karalis ?? (@RedsArmy_John) May 17, 2017
CLEAR CUT NUMBER ONE PICK SHOULD BE MARKELLE FULTZ! DONT MESS THIS UP, AINGE!

— juanez (@SamwiseJohngee) May 17, 2017
And it seems like he'd be a pretty good fit in Boston, given the Celtics' superstar Isaiah Thomas is an old mate
Worth noting: Markelle Fultz and Isaiah Thomas have a relationship since both went to Washington. Fultz has said he'd love to play with IT.

— Alex Kennedy (@AlexKennedyNBA) May 17, 2017
So the reasoning is, you can't let the Lakers have number one, because they would have been mighty tempted by Fultz leaving Ball to perhaps land in Boston.
Of course, Ball does not suit the Celtics one bit and wants to be a Laker. It wouldn't be good for PR if that happened.
So they made sure the Celts got the number one pick – and, with a 25 per cent chance – it was always going to be a good shot.
And then the Lakers leapfrogged Phoenix into the second pick.
Pure speculation, of course, but the conspiracy theories abound.
@BleacherReport According to my calculations:

∆ = b² – 4 a c
-b± √∆
x1,8 = ————
2a

The NBA Lottery was rigged for the Lakers.

— ㅤ (@westbrookszn) May 17, 2017
Did we mention Poor old Phoenix?:
Suns fans: We have the 2nd best chances at the first pick

NBA: wE hAvE tHe 2Nd BeSt ChAnCeS aT tHe FiRsT pIcK#NBADraftLottery pic.twitter.com/QxTr83dMXM

— Curtis Christian (@curtchristian13) May 17, 2017
But, I mean, hell, how on earth is anyone outside of Boston meant to be happy that they have the first pick in the NBA draft, when they are still a chance of winning the title?
The Boston Celtics have won the draft lottery and made the Eastern Conference finals in 24 hours. Not bad.

— Tim Bontemps (@TimBontemps) May 17, 2017
Well, not really. They're still in the playoffs, but there is still that whole LeBron thing. They are a gaudy +375 with Bovada.lv to defeat Cleveland in the Eastern Conference Finals, while the Cavs are -550.
The Celtics should just pack their bags now after seeing LeBron wear this shirt pic.twitter.com/ngoWuhicOQ

— Andrew (@AndrewGalvach21) May 16, 2017
Also, the Celtics, if history is anything to go by, should be afraid… very afraid:
The last time a team in the Eastern Conference Finals got a top-3 pick in the NBA Lottery this happened. Good luck @celtics! pic.twitter.com/IhHCxHXXCI

— Detroit Bad Boys ☠ (@detroitbadboys) May 17, 2017
Any way, forget everything that happened on the lottery board, the undoubted highlight was The Process.
The Philadelphia 76ers star Joel Embiid completely stole the show.
Joel Embiid doesn't know what is happening #NBADraftLottery pic.twitter.com/zpYYs5wBox

— Alan Ly (@theAlanLy) May 17, 2017
Oh, and in case you didn't love the bloke enough, there is this too:
Joel Embiid tells Kelly Rowland why Rihanna should give him a shot pic.twitter.com/zCVdgtQWvR

— Yaqub (@YaqHassan) May 17, 2017
Just give the guy a shot Rihanna!
Any way, shifting our attention to matters on the court, as we mentioned, the Celtics did manage to win their way into the Eastern Conference finals by beating the Washington Wizards in a decisive game seven and there was one man who was almost completely responsible.
And didn't Twitter lap it up?
Kelly Olynyk gonna wake up with third degree burns, the man could not miss last night. Absolutely on fire

— CharlieDaSwagGod (@burton_chuck) May 16, 2017
Sharp shooting big man Kelly Olynyk – a much maligned player, both in Boston for his lack of ability and in the wider NBS for his perceived dirtiness – lit up the TD Garden for 26 points – the most by a reserve in a decisive game seven since Phoenix's Leandro Barbosa drained the same number in a 2006 battle with the Los Angeles Lakers.
Kelly Olynyk is on fire. A sentence I'd hope I'd only say if it were literal.

— ?????? (@JJ_Mulea) May 16, 2017
WHAT?!#Olynyk absolutely on fire! 26 points (10/13 FG), 4 board and 4 assist. This is crazy!!!#NbaTipo #WASvsBOS #Game7 #NBAPlayoffs2017 pic.twitter.com/uuugEUMbqf

— Giacomo Manini (@GiacomoManini) May 16, 2017
Fourteen of those 26 points came in the last term, 12 in a ridiculous three and a half minute stretch where he was left wide open by the Wizards and simply could not miss.
Was it Kelly Olynyk, or this guy reincarnated?
Kelly Olynyk is dead and was replaced by a look alike: a conspiracy theory thread pic.twitter.com/Igk9WOpmYx

— JMK ?? (@JMKTV) May 16, 2017
PS, when Kelly Olynyk isn't playing basketball:
Kelly Olynyk = Jay from Jay and Silent Bob… #SamePerson pic.twitter.com/73kSCFVKbJ

— BLACK ADAM SCHEFTER (@B1ackSchefter) May 16, 2017
Still, Cavs fans are not the least bit worried:
Idc if it's Kelly Olynyk, Kelly Washington, or Kelly Price, we're sweeping them pic.twitter.com/IkGl3IGAFs

— KungFuFemi⚡️ (@FemiO_) May 16, 2017
We can't say the same for Spurs fans, who find themselves in a 2-0 rut against the best team in the NBA, the Golden State Warriors, with their star player Kawhi Leonard injuring his ankle.
The injury first happened when he stepped on his own man's foot – David Lee – who was on the bench.


And then got worse when Warriors centre Zaza Pachullia closed out on him and stepped in his landing space.
Here's the incident before we tell you what Twitter thought:
Here's the ZaZa Pachulia foul that took Kawhi Leonard out the game. pic.twitter.com/T82tFBxxH4

— Mean Mug Sports (@MeanMugSports) May 14, 2017
Actually, do we really have to tell you what Twitter thought? Of course, just as you would think users lost their collective minds, claiming Pachulia's play was dirty and unsportsmanlike.
What Zaza Pachulia did to Kawhi Leonard wasn't an accident. It was a DIRTY play. Should be suspended. Period. pic.twitter.com/7E8e1NEp1j

— Doctor NBA (@DoctorNBA) May 15, 2017
What did inner Zaza think about when he went into the play?
Is this what was going through Zaza Pachulia's head when Kawhi Leonard got injured? ??#NBAPlayoffs pic.twitter.com/HMqIkhKGCC

— Athlete Texts (@AthletesTexts) May 14, 2017
But Kawhi himself didn't think so.
WATCH Kawhi Leonard on ankle injury "very painful" adds he doesn't think Zaza Pachulia play was on purpose #Spurs #Warriors Game 1 #KSATnews pic.twitter.com/qKeNrlUIqP

— RJ Marquez (@KSATRJ) May 14, 2017
Although his coach Gregg Popovich disagreed… really disagreed:
Full angry Gregg Popovich comments regarding Zaza Pachulia dirty play. Compares Zaza play to manslaughter. #Warriors #Spurs Kawhi Leonard. pic.twitter.com/oI6RhUrsXL

— CoronaLime (@CoronaLimeDFS) May 15, 2017
Maybe he is a bit dirty after all?
Coach Pop says Zaza Pachulia's storied history of d̶i̶r̶t̶y̶ physical play makes Kawhi Leonard's injury obvious.
?https://t.co/XagdltQKUf? pic.twitter.com/dETa7kUB4l

— FOX Sports Radio (@FoxSportsRadio) May 15, 2017
And the Spurs suffered in game 2… really suffered:
Warriors killing us man embarrassing the way we showed up. Literally zero fight

— Spurs Family (@SASpurs5) May 17, 2017
The @warriors become the 1st team since '94 with 127+ PTS & 38+ AST in the #NBAPlayoffs.#DubNation takes 2-0 lead, defeat @spurs 136-100. pic.twitter.com/Jtb39Vh2x7

— NBA (@NBA) May 17, 2017

Dominic is an editor and writer at AustralianGambling.com.au and lives for all things sport. He completed a cadetship in journalism for Fairfax many moons ago and went on to cover a wide range of sporting codes, both in Australia and around the globe. He's right at home at AG and is always on the look out for the next great bet.
Join the Betting Planet team!
Are you passionate about sports betting? Tipsters and news writers required TODAY!
Experienced preferred but not essential. (All apps considered).
View Careers at Race Media
Top Online Casinos
Bitcoin Friendly

100% up to $3000
Sports Betting Guides
Casino Games
Deposits & Withdrawals
Football
Basketball
Top Country Betting sites