The Dubs sweep their way to the NBA Finals and Twitter reacts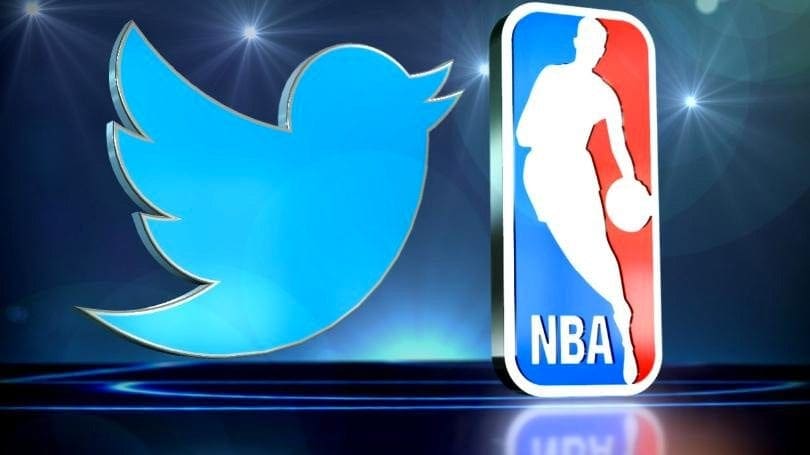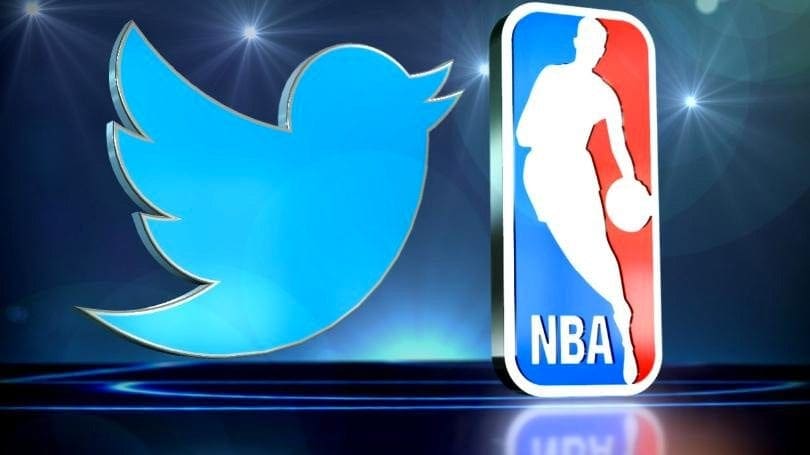 THEY'RE the NBA title favourites for a reason and the Golden State Warriors showed exactly why by smashing a depleted San Antonio Spurs in a 4-0 clean sweep that divided Twitter.
The Dubs were just too good for the Spurs, putting them away easily in Game Four to reach their third straight NBA Finals series, with obvious redemption on their minds as they lost to the Cleveland Cavaliers in 2016.


NBA – @warriors eliminate Spurs 129-115 in Game 4 to reach third straight NBA Finals; Curry 36 pts, KD 29 #DubNation #NBA pic.twitter.com/indsscx74p

— ☇ASAP Sports News☇ (@ASAP_SportsNews) May 23, 2017
That record breaking Warriors line up just keeps racking up the stats, this time becoming the only team in NBA history to start the playoffs 12-0.
The #Warriors become the first #NBA team in history to start the playoffs 12-0 #NBAFinals2017 #NBAPlayoffs #Dubnation #StrengthInNumbers pic.twitter.com/v32wWkGAHA

— Fox Sports Lab (@FoxSportsLab) May 23, 2017
Other teams have had a perfect record going into the finals, but that was when the first round of the playoffs was a best of five equation, rather than the current best of seven.
It's hard not to admire the remarkable play of the likes of Kevin Durant, Draymond Green and Klay Thompson as they romp their way through the playoffs.
Oh, yeah, and there's this guy, of course:
Steph Curry has looked like last year's Curry in this postseason:

28.6 PPG
50.2 FG%
43.7 3FG%
90.7 FT%#NBA pic.twitter.com/weJDsIYw4N

— ProCity Hoops (@ProCityHoops) May 23, 2017
What an absolute monster.
Same guy again, but we just love this photoshop. It's a far cry from the meme storm surrounding the Warriors surrendering a 3-1 lead in last year's NBA Finals to the Cleveland Cavaliers.
The Golden State Warriors have swept their way to the #NBAFinals. The only team in history to start a post-season 12-0…#NBA pic.twitter.com/csMXx2Syxi

— TAB (@tabcomau) May 23, 2017
One of the sad, but heart warming things about the Warriors' sweep of the Spurs is Manu Ginobili.
At 39 years of age, he has surely played his last NBA game.
And the fans absolutely knew it, giving there Argentine star and Spurs great a standing ovation as he came to the bench at the end of the fourth quarter, looking clearly emotional.


ICYMI, @spurs fans gave Manu Ginobili a huge ovation after what could be his final #NBA game ⬇️#GoSpursGo pic.twitter.com/Lh6ejqP1z3

— NBA.com (@NBAcom) May 23, 2017
And the fans in Texas didn't stop their, going absolutely wild for their champion as he left the floor following the final buzzer.
.@manuginobili received a standing ovation from @spurs fans as he walked off the court in what may be the final game of his #NBA career. pic.twitter.com/kSvuDYyraJ

— NBA TV (@NBATV) May 23, 2017
You only have to look at the man's statistics to appreciate his greatness as one of the best imports of his generation.
If Monday was @manuginobili's #NBA career finale, what a career it was …

WATCH: https://t.co/kdranWhezw #GoSpursGo #NBAPlayoffs pic.twitter.com/mOGpdegsWi

— NBA.com (@NBAcom) May 23, 2017
And this highlight reel finish definitely deserved its own .gif:
Remember when Manu shoved Jesus Shuttlesworth and baptized Chris Bosh at the rim? pic.twitter.com/bDHLhYdwRm

— Justin Spears (@JustinESports) May 23, 2017
But has he retired? There's nothing official yet.
"Manu, you didn't just retire in Spanish did you?" ? pic.twitter.com/uGrDrgfA8J vía @BleacherReport #Spurs #NBA

— Hablando de Basket (@Ha_Basket) May 23, 2017
"I do feel like I can still play, but that's not what is going to make me retire or not."@manuginobili on his future in the #NBA pic.twitter.com/gHCpflHKrg

— NBA TV (@NBATV) May 23, 2017
Whoever is running the NBA's Twitter feed probably got the sack for this Tweet during Game Three of the Cleveland Cavaliers and Boston Celtics Eastern Conference Finals series:
https://twitter.com/NBA/status/866466541105238016/photo/1
For most normal humans, as a comedian, Amy Schumer is not in the same league as comedic genius Dave Chappelle's bags. And yet, some how, some way, they failed to recognise him – or it was an epic troll that may have slightly missed the mark… only slightly.
And, of course, Twitter lost its collective mind.
@NBA @NBAonTNT You're kidding, right? This is why you don't let a 22 year old run social.

— David Binkowski ? (@dbinkowski) May 22, 2017
@NBA @NBAonTNT pic.twitter.com/Jr1DYw2UIA

— Will Brinson (@WillBrinson) May 22, 2017
@NBA @NBAonTNT you're trolling, right?

— beefthony beeftano (@theneedledrop) May 22, 2017
But at least it can be fixed:
Fixed. MT @NBA: Dave Chappelle and a fan on @NBAonTNT. #NBAGIF pic.twitter.com/XqVvc1XWbR

— PKGM (@PKGM) May 22, 2017
Speaking of the Cavs, after smashing the Celtics in the opening two games in Boston, they wet the bed in Game Three in Cleveland, an Avery Bradley buzzer beater giving the Celtics the game and reducing the margin to 2-1 and, as the tweet says, pulling off one of the biggest upsets in NBA playoff history:
Avery Bradley hits game-winner to complete one of the biggest upsets in NBA playoff history pic.twitter.com/UHHdcd5Ahb

— ? (@World_Wide_Wob) May 22, 2017
And what made the win even more remarkable was the fact that their str player, mighty mouse Isaiah Thomas, was ruled out for the rest of the playoffs after game one after suffering a hip injury that would require surgery to rectify.
And that, coupled with Boston's superb performance left Twitter wondering just how valuable Thomas was to the franchise – especially with the Celtics' looming number one pick odds on to be used on a point guard – with the bigger, high potential Markelle Fultz the likely choice:
Markelle Fultz watching the Boston Celtics WITHOUT Isaiah Thomas like pic.twitter.com/i4t2KmjjR7

— Mr. Wright (@The1stWright) May 24, 2017
Celtics gotta trade Isaiah Thomas now

— Kevin Brown (@PlayaKB) May 24, 2017
The players couldn't care less what the fans think, though, sending their love to IT after their big win through Face time.
"He's part of our team … We wanted to share it with him."

Celtics FaceTimed Isaiah Thomas after Game 3 win. https://t.co/JB8Y6Opn2a

— SportsCenter (@SportsCenter) May 22, 2017
But is he really out for the playoffs?
Isaiah Thomas running back to the playoffs like pic.twitter.com/QOv1TzSD9i

— Ryan Belk (@rbelk_94) May 22, 2017
One of the more unbelievable things to come out of that game ws superstar LeBron James – you know, the guy that had absolutely scorched through the playoffs? – Disappearing completely:
LeBron James did not score in the final 16:31 of Game 3. pic.twitter.com/9ATvacf2iU

— NBA on ESPN (@ESPNNBA) May 22, 2017
Yes, we mean completely:
LeBron James in the final 16:31 of Game 3:

0 points (0-4 from the field), 2 turnovers, 1 rebound, 1 assist pic.twitter.com/T9HLXnqVSp

— The Sports Quotient (@SportsQuotient) May 22, 2017
And LeBron's stinker had many fans putting the GOAT argument between he and Michael Jordan to bed:
Michael Jordan never scored fewer than 15 points in a playoff game.

LeBron James has 6 such games in his career, all losses. pic.twitter.com/TP5GP9xUoK

— Mike & Mike (@MikeAndMike) May 22, 2017
This guy Lebron the dude y'all saying is better than Jordan ? ??

— TJ ?? (@MrGoodBeard_) May 22, 2017
People who rank LeBron ahead of Jordan are the reason why we have warnings on shampoo bottles

— Nate the Sports Guy (@HumbleSportsGuy) May 18, 2017
LBJ was clearly not very pleased about it:
LeBron James gets testy with a reporter after Game 3 collapse. "You always come around when we lose, I swear."

— NBA SKITS (@NBA_Skits) May 22, 2017
Hey, the Celtics fans were pretty optimistic after LeBron's stinker in Game Three.
The #Celtics are down 2-1 in the East finals.

They're also 3 wins away from the #NBA finals so, ya know, your choice.

— Adam Kaufman (@AdamMKaufman) May 22, 2017
And when The King committed his fourth foul in the first half, the Celtics fans were on:
This guy in the Bird jersey celebrating LeBron's fourth foul knows what's up pic.twitter.com/u93sjH0KLR

— Ben Rohrbach (@brohrbach) May 24, 2017
How many fouls does LeBron have? #Celtics pic.twitter.com/qJ5MLIVRTB

— Tyler Sullivan (@TylerSully) May 24, 2017
But, hey, James and Kyrie made sure normal transmission was resumed pretty quickly.
The @cavs get a combined 76 PTS from Kyrie & LeBron.

CLE gains a 3-1 series lead & defeat the @celtics 112-99 pic.twitter.com/FiXFeioRz6

— NBA (@NBA) May 24, 2017
Actually, it was probably more than regular transmission.
LeBron scorched, but it was Kyrie who took the lead on things, and Twitter had plenty of fun with it.
The memes came thick and fast – as they always do when LeBron is involved:
Lebron: "IM THE MVP OF THIS TEAM!"

Kyrie: "Ok Lebron…" pic.twitter.com/GTY0hEAcrF

— TheHockeyGhost (@TheHockeyGhostt) May 24, 2017
Kyrie carrying lebron like pic.twitter.com/sY9UaLmxPA

— Jay ☘️ (@BostonNewYorker) May 24, 2017
And it left some Twitter users scratching their heads:
How in the world did LeBron go from the GOAT to Kyrie's teammate in the span of a week?

— Gary Parrish (@GaryParrishCBS) May 24, 2017
And some of those highlight reel plays were to die for:
Kyrie Irving is RUDE ?#nba pic.twitter.com/sWo9RTQC4i

— Oddschecker (@Oddschecker) May 24, 2017
Come on. @KyrieIrving pic.twitter.com/nPQRSnGUWh

— Aarón Morales (@Aaron_Morales_) May 24, 2017
Also, just for a giggle – because we can:
This is Lebron's competion in the East ??‍♂️ pic.twitter.com/OHhoA5J8ji

— ㅤ (@ThirtyNem) May 24, 2017
It left the Cavs just one win away from a spot in the NBA Finals and a rematch with the Golden State Warriors – for the third time in a row.
LeBron's former team mate Chris Bosh was back in the news after word leaked that the Miami Heat had reached a unique contractual arrangement with the NBA champion forward that would get his salary off their books, but still allow him to play for another club next season.
Bosh suffered multiple blood clots almost two years ago and has not played since, for medical reasons.
Though nothing yet official, Chris Bosh agrees to amicable parting with Miami Heat https://t.co/m0RjFjHIgr pic.twitter.com/alz62YbQbi

— Miami Herald Sports (@HeraldSports) May 23, 2017
Yeah, look, Bosh was a great player, but probably not:
Chris Bosh Game Winner vs Portland with no LeBron. This dude is in the top 5 most clutchest players of All Time! pic.twitter.com/5NcyDbj5Bb

— Insufferable HeatFan (@HeatLifer1995) May 23, 2017
But the news of his impending free agency had some Twitter fans hoping for a reunion of the Heat's Big Three – in Cleveland.
Who else is ready for Chris Bosh to be coming off the bench and backing up Kevin Love in Cleveland next year? Oh D-Wade is there too. #NBA

— Jimmmitude (@Jimmmitude) May 23, 2017

Dominic is an editor and writer at AustralianGambling.com.au and lives for all things sport. He completed a cadetship in journalism for Fairfax many moons ago and went on to cover a wide range of sporting codes, both in Australia and around the globe. He's right at home at AG and is always on the look out for the next great bet.
Join the Betting Planet team!
Are you passionate about sports betting? Tipsters and news writers required TODAY!
Experienced preferred but not essential. (All apps considered).
View Careers at Race Media
Top Online Casinos
Bitcoin Friendly

100% up to $3000
Sports Betting Guides
Casino Games
Deposits & Withdrawals
Football
Basketball
Top Country Betting sites