The US punter's catch-up sheet for all major sports
THE NBA and NHL titles have been fought and won, the MLB season is just heating up and we're eagerly awaiting the kick off of the NFL season.
Let's take a look at who the movers and shakers are with the punters at our recommended bookie Bovada.lv.
Four teams vie for MLB World Series favouritism

Let's first inspect the competition that is actually playing at the moment, the MLB.
And we've found that just $1 separates four teams in single figures for the World Series.
National League heavy weights the St Louis Cardinals and Washington Nationals share favouritism for the title at $8.
American League leaders the Kansas City Royals are an $8.50 third favourite and fourth placed National League big spenders the Los Angeles Dodgers are the only other team in single figures at $9.
The reigning champion San Francisco Giants are next best at $11, but, as we've so often learned, write them off at your own peril.
The Royals, just one win away from last season's World Series title, are sit top the American League and have hardly put a foot wrong, sitting 15 games over .500 as the All Star break closes in – and they've got an unprecedented seven or eight guys set to start the competition's showcase event.
But the Cards are really the best team in baseball and look like they will be very tough to hunt down come playoff time.
But this is the MLB and strange things happen.
2015 MLB World Series market
St. Louis Cardinals ($8)
Washington Nationals ($8)
Los Angeles Dodgers ($9)
San Francisco Giants ($11)
Pittsburgh Pirates ($15)
Chicago Cubs ($17)
Detroit Tigers ($17)
Houston Astros ($17)
Baltimore Orioles ($19)
New York Yankees ($21)
Toronto Blue Jays ($21)
Los Angeles Angels ($26)
New York Mets ($26)
Tampa Bay Rays ($26)
Texas Rangers ($26)
Boston Red Sox ($34)
Cleveland Indians ($41)
* Odds provided by Bovada.lv
Packers, Seahawks the picks for 2016 Super Bowl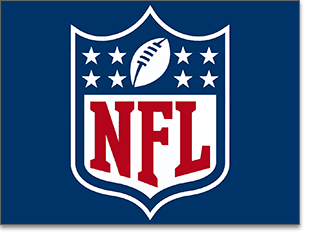 2015 NFL Super Bowl runners up Seattle Seahawks are hot on the heels of the Green Bay Packers as favourites to go one better and win football's highest honour in 2015.
The 2013 champions, rated a $7.50 chance behind the Packers' $7, have had a stunning run and will look to make it two in three years, with superstar quarter back Russell Wilson saying last season's loss would motivate his team.
"I think it's a motivating factor for sure," Wilson said.
"But I don't think it's the ultimate one.
"I think when you're an ultimate competitor, it comes down to we want to go out there and dominate as much as we can in every game.
"That's just our mindset.
"So win or lose, we overcome things and we're used to that.
"Our personalities, our experiences as young men, every guy can find something they've overcome.
"That's our mentality.
"As far as our bond, it's very good. It's very, very strong.
"It's the same guys for the most part, so that's a really good thing for us in terms of everybody being able to bond together and fight together and to have that mentality.
"So nothing's really changed for us.
"Hopefully we'll continue to elevate one another, continue to learn from one another and continue to try to remain humble through it all, the success and some of the failures that we'll go through."
The Packers fell apart in the fourth quarter of last season's NFC championship game against the Seahawks and will be looking for revenge in 2016.
The Indianapolis Colts are the only other team in single figures, rated a $9 chance after the signings of Frank Gore and Andre Johnson gave star quarter back Andrew Luck even more weaponry to display his supreme skills.
Fresh off deflate gate, Tom Brady and his New England Patriots have lost gun defender Darrelle Revis, but are still rated a $10 chance, while the Dallas Cowboys are at 11s.
The Denver Broncos and their ageing star quarterback Peyton Manning are next at $13, headlining the last of the main chances, with the revamped Philadelphia Eagles out to $21.
2016 NFL Super Bowl market
Green Bay Packers ($7)
Seattle Seahawks ($7.50)
Indianapolis Colts ($9)
Dallas Cowboys ($11)
Denver Broncos ($13)
Philadelphia Eagles ($21)
Arizona Cardinals ($26)
Baltimore Ravens ($26)
Pittsburgh Steelers ($26)
New York Giants ($29)
Buffalo Bills ($34)
Cincinnati Bengals ($34)
Kansas City Chiefs ($34)
Miami Dolphins ($34)
* Odds provided by Bovada.lv
Cleveland favoured to go one better in 2016 NBA title race

The King's men are hot $3.50 favourites to atone for their loss to the Golden State Warriors in the recent NBA Finals.
Cleveland fell agonisingly short of a first major title for the state in eons, but it wasn't for lack of trying from Lebron James.
His side decimated by injuries to star point guard Kyrie Irving and stretch four Kevin Love, Lebron put the Cavs on his back and actually managed to carry his bench scrubs to two wins over the Warriors, who were statistically one of the best teams in NBA history.
The dubs celebrate Larry O'Brien's residence in Oakland by being rated a $5.50 second favourite to the Cavs.
With the likes of reigning NBA MVP Steph Curry, the improving Klay Thompson, lion hearted Draymond Green and a nice expiring trade chip in David Lee, Golden State will only grow together and get better.
Oklahoma City is the only other team in single figures, set at $8 to win the title, thanks largely to the hope that superstar MVP candidates Kevin Durant and Russell Westbrook stay healthy. Those boys, joined by the big front line trio of Stephen Adams, Enes Kanter and Congolese King Serge Ibaka will form a very dangerous nucleus that are legitimate title chances.
Durant can become a free agent in 2016, so this will be the litmus test for the Thunder. If they win, or go close, he may stay. If they bomb out again, you can be sure the bright lights of the big city will come calling.
And it looks like the former MVP has a point to prove, coming off a fractured foot that forced him to miss 55 games last season and his beloved Thunder to miss the playoffs all together.
"I just gotta show and prove," Durant said.
"I don't deserve to be up there with them (big names) this year.
"Next year is a different story."
"Sometimes you gotta remind people what you do.
"They tend to forget."
BettingPlanet hasn't forgotten how good this guy is. If he stays healthy, the Cavs and Warriors will be looking over their shoulders.
2015/16 NBA championship market:
Golden State Warriors ($5.50)
Oklahoma City Thunder ($8)
Los Angeles Clippers ($10)
San Antonio Spurs ($10)
Chicago Bulls ($12)
Houston Rockets ($15)
Atlanta Hawks ($23)
Memphis Grizzlies ($29)
New Orleans Pelicans ($29)
Dallas Mavericks ($29)
Washington Wizards ($34)
Indiana Pacers ($34)
Miami Heat ($41)
Toronto Raptors ($41)
Boston Celtics ($51)
Los Angeles Lakers ($51)
Portland Trailblazers ($61)
Milwaukee Bucks ($67)
Phoenix Suns ($81)
New York Knicks ($81)
Denver Nuggets ($81)
Detroit Pistons ($101)
Minnesota Timberwolves ($101)
Utah Jazz ($101)
Sacramento Kings ($126)
Brooklyn Nets ($126)
Charlotte Hornets ($151)
Philadelphia 76ers ($201)
Orlando Magic ($201)
Odds provided by Bet365.ccom
Beware the Blackhawks going back to back

They're calling it a dynasty. The Chicago Blackhawks, fresh off winning their third Stanley Cup in six years, this time over the Tampa Bay Lightning in one of the closest finals series in history, Bovada believes they are the only team worth punting, slotting them in as a $6.50 favourite to repeat.
It's a tough thing to do, go back to back, something they haven't been able to to do in two recent previous attempts, despite winning it in 2010 and 2013 and making the conference finals in 2009. But no other team is in single digits for the championship.
And the Blackhawks are talking tough, already flagging the possibility of a repeat, with gun defender Duncan Keith and owner Rocky Wirtz both hopeful of back to back wins.
But they'll have to get through the improving Anaheim Ducks, New York Rangers and the vanquished Lightning, all at $11, if they want to do that.
2016 NHL Stanley Cup market
Anaheim Ducks ($11)
New York Rangers ($11)
Tampa Bay Lightning ($11)
Los Angeles Kings ($13)
Pittsburgh Penguins ($15)
St. Louis Blues ($15)
Minnesota Wild ($17)
Montreal Canadiens ($17)
Nashville Predators ($17)
Boston Bruins ($19)
Washington Capitals ($19)
New York Islanders ($23)
Detroit Red Wings ($29)
Edmonton Oilers ($29)
Winnipeg Jets ($29)
Columbus Blue Jackets ($34)
Calgary Flames ($41)
Dallas Stars ($41)
San Jose Sharks ($41)
Vancouver Canucks ($41)
Ottawa Senators ($51)
Colorado Avalanche ($67)
Philadelphia Flyers ($67)
Toronto Maple Leafs ($67)
Florida Panthers ($76)
New Jersey Devils ($76)
Arizona Coyotes ($101)
Buffalo Sabres ($101)
Carolina Hurricanes ($101)
* Odds provided by Bovada.lv
Join the Betting Planet team!
Are you passionate about sports betting? Tipsters and news writers required TODAY!
Experienced preferred but not essential. (All apps considered).
View Careers at Race Media
Top Online Casinos
Bitcoin Friendly

100% up to $3000
Sports Betting Guides
Casino Games
Deposits & Withdrawals
Football
Basketball
Top Country Betting sites