Missouri sports betting sites 2022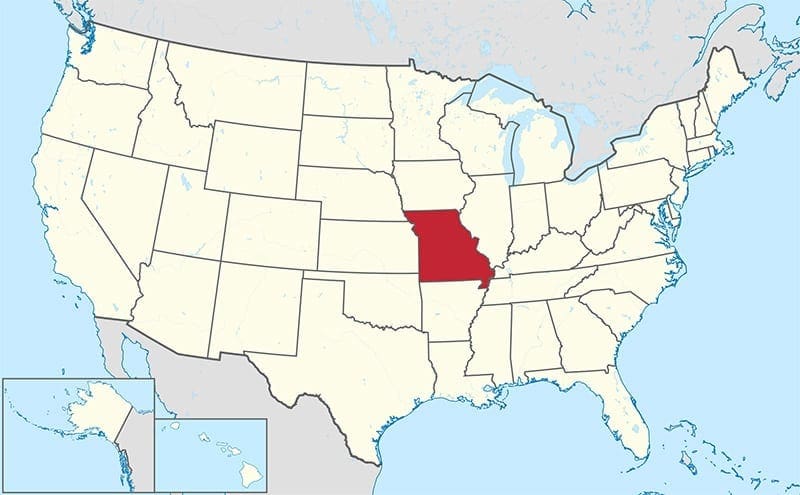 The top online betting sites in Missouri are likely to launch in 2021, with this US State in the throes of thrashing out regulation. MO betting sites are likely to model themselves off other US States and include mobile betting and apps. Unfortunatey because of covid-19 and slow progress through legislators, Missouri betting sites are unlikely to launch in 2020. BettingPlanet will keep this page updated as more information about MO betting sites emerges.
---
MO betting & gambling introduction
Missouri gives their residents several gambling options with casinos, horse racing, poker, a state lottery, and bingo.
It is one of six states that allows for riverboat gambling where they have casino games, slots and video poker, and poker.
The biggest casino in the state is the Indigo Sky Casino, which sits on the Missouri and Oklahoma border and has a huge gaming floor of over 45,000 square feet with many games including over 1,200 slot machines.
Sports gambling is not legal in Missouri and there are no sportsbooks located in the casinos. However, there are options for sports gambling, and other gambling as well, online with the many sportsbooks, racebooks, casinos, and poker rooms.
While technically illegal no Missouri resident has been prosecuted because of gambling online and many of the top gaming sites on the Internet accept wagers from United States residents.
MORE INFO: USA GAMBLING GUIDE
Sports Betting in Missouri


Best Kentucky sportsbooks
As stated before sports betting is not legal in the state of Missouri, but that may change very soon.
The Professional and Amateur Sports Protection Act was overturned by the U.S Supreme Court on May 18th of 2018 and that paves the way for legal sports betting on a state-by-state basis.
There was a bill introduced in January of 2018 to legalize sports betting within the riverboat casinos, but that was before the federal ruling and the bill went no further than the committee stage in the state legislature.
While sports betting is not far off there is nothing currently on the books in Missouri as of July 2018. The only way for Missouri residents to lay sports wagers is to do so online.
There are many options for sports betting online with many reputable online sportsbooks and most of them accept wagers from U.S. residents.
Online sportsbooks for Missouri
It was mentioned that there are many online sportsbooks and sometimes it is not easy choosing the best one. You want to pick the one that suits your sports betting needs.
Take a little time to do some research and you can find a great sportsbook that is perfect for you. Some of the things you want from a good sportsbook are top-notch player security, many sports available to wager on, many bet types, 24/7 customer service with Live Chat, nice bonuses and promotions, and banking options.
In terms of bonuses and promotions there are so many sportsbooks out there that they try to entice players with very lucrative ones. However, make sure to read the fine print so you can be sure you can meet the gambling requirements in order to receive the bonus.
Here are three solid online sportsbooks that accept wagers from U.S. residents.
Bovada.lv – This is a reputable and very popular sportsbook that has all the bases covered in terms of what a good online book should have. They also offer a casino, with Live Dealer games, and a poker room as well. They have it all when it comes to sports offered and bets to make, great 24/7 customer service, yes Live Chat is available, a variety of deposit and withdrawal methods, solid player security, and very attractive bonuses and promotions.
Recommended!

Betting on horse racing in Missouri
Betting on horse racing is legal in Missouri and while there are not a lot of tracks there are a few with Fairmount Park being the biggest.
There are tons more horse racing action at the many racebooks that are online. Most of them are legit and reputable and offer no lack of races from around the world at many tracks. They racebooks will also offer many more bets and bonuses for the bigger races such as the ones in the Triple Crown.
A couple of the main advantages of betting on horse racing online is that there are many different bet types for the races and they offer a wide variety of stakes.
Online Poker in Missouri
There are poker rooms at the riverboat casinos in Missouri and they can also be found at the Indigo Sky Casino. While there is poker action at these places there is a ton more online.
You can find many poker rooms on the Net today that offer every poker game imaginable at any time of the day. You can choose the stakes you want to play as well, is it does not matter if you are a high roller or low stakes player you can find the game you want to play at the many reputable poker rooms online.
On top of that you can always find poker tournaments going on and the top poker rooms will have tournaments where if you win you can gain a seat at some of the bigger land-based tournaments.
---
Online Gambling Laws in Missouri
Missouri Revised Statures Chapter 313 states that licensed gaming in the state is in the form of the lottery, bingo, horse racing, and the riverboat casinos. MRS Chapter 572 lays illegal gambling as "staking or risking something of value upon the outcome of a contest of chance or future contingent event."
In accordance with MRS Chapter 572 sports betting is not currently legal in Missouri. The riverboat casinos are licensed by the Missouri Gaming Commission and received a gambling license in the state in 1994.
In 2021, there was plenty of discussion and six bills put forward in an attempt to get a regulated sports betting industry up and running. However Missouri lawmakers, for a multitude of reasons, were unable to satisfy all parties in the limited covid-19 impacted time they had.
If Missouri sports betting sites were to launch in the future, it would bring the state in-line with other US jurisdictions that have regulated it. These include places like New Jersey (NJ sports betting sites), West Virgina (WV online betting) and Tennessee (Tennessee sports betting sites).