US sports leagues profiting on gambling by selling data

America's professional sports leagues were in a 0-2 hole in trying to get a share of the money generated from sports wagering. First, they wanted funds to protect game integrity. Second, they attempted to grab a share of betting revenue by claiming their games are intellectual property. Their belief is that they should be making from gambling because others are profiting off their products.
However, while close to striking out, the pro leagues hit a home run by selling official league data to US gambling operators. In a way, this could be viewed as those leagues coming up with new products for players to wager on.
There are currently six bookmakers in the United States market that use official league data. They do this with partnerships they have made with the individual pro sports leagues. Some of the bookmakers that have those types of deals are FanDuel, DraftKings, MGM Resorts, and Caesars Entertainment, which are some of the heavy hitters in the US sports betting industry.
One example such a deal is the NFL and its partnership with Sportradar in order to make official league data available to online bookmakers in both the United States and abroad. The NBA also has a deal with Sportradar to the tune of six years and $250 million. Another example is MGM Resorts' deals with the NBA and the NHL. One industry analyst stated that as more and more states legalize sports betting, contracts like this could be in excess of $1 billion.
Scott Kauffman-Ross, who is the senior vice president of fantasy and gaming for the NBA, stated, "Last year it was, here are the leagues with their hands out. Now we realize there's a lot we can offer each other. More and more operators are starting to see the value in this."
US bookmakers were not thrilled with the money they had to dole out in order to use official league data, which is a valuable tool for live betting. Also called in-play wagering, this is the fastest growing aspect of sports gambling in the US. In such cases finding out if a quarterback passed for 300 yards in a game or 299 could make the difference between a losing bet and a winner. With the use of official league data, it is the final word and it is beneficial to both the bookmaker and the bettor alike.
Chris Golier, who is the vice president of business development for the NHL, recently said, "We're collecting a lot of data. We are the only ones that can extract that kind of data and collect it. We're putting chips in pucks, chips in shoulder pads. It's a whole new manufacturing process to have a piece of rubber with a chip in it that can bounce off the wall. It's going to be 2,000 data points a second. These things will turn into prop bets over time."
NASCAR has invested a lot of money in new technology in order to come up with brand new wagering options, and the racing organization feels it should be compensated for it.
Scott Warfield, NASCAR's managing director of gaming, stated, "We are creating a market that hasn't existed. How can we get our fans to watch an extra 30 to 45 minutes? We can when they're betting on stage two, or who's leading in lap 100. There's a lot to bet on. It's taking that data and creating a new product that didn't exist. I don't physically know how you would do it without official data: (keeping track of) 36 cars going 200 miles an hour at the same time."
Bovada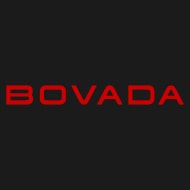 $250
Claim a 50% deposit bonus up to the value of USD $250
read review
Bet Now
Wagering on sports has a small profit margin, usually with a figure of between 5%-7%. The bottom line for bookmakers is affected by such things as taxes to the state, paying technology partners, marketing their product, and other various expenses. Even a smaller additional cost can take a bite out of the bookmaker's profit margin. That is not a small issue for the big money that is in the US betting market, which is only a year-and-a-half old. Dozens of online gambling operators want their share of the sports betting revenue and with the vast competition in the industry, many of those operators will not survive.
US sports betting firms do not have to use official league data. They can get data from third-party sources or they can collect the data themselves.
Seth Schorr, chairman of the Downtown Grand Las Vegas Casino, stated, "Sports books have been running in Nevada for decades without official data. Having an NFL logo next to the data will not mean a thing."
However, not using official league data means getting a slower data flow, which, for the most part, takes live betting out the equation. Kauffman-Ross of the NBA stated that the games in his league are too fast for bookmakers to use third-party data.
He said, "We collect our official data courtside as it happens. The speed of that data is incredibly important. We have hundreds of lead changes. You can be one to two plays behind if you collect data off a broadcast feed. A player that hits a couple of three-pointers can meaningfully change the odds."
Several professional sports teams have constructed specific locations for fans to wager on their mobile phones while at the venue watching the game. Just a couple of venues that offer these types of betting locales are Wells Fargo Arena (Philadelphia 76ers) and Verizon Center (Washington Wizards).
This is the case even for venues located in states where sports betting is not legal, such as in California. At the Golden 1 Center, home of the NBA's Sacramento Kings, fans have the chance to predict game outcomes and win points that can be used to claim team merchandises. This is not sports wagering but an example of what could happen when, not if, California does legalize sports betting. Those betting locations, no matter where the venue, could offer league data to fans that want to make bets.
Bookmakers are against the government mandating the use of official league data, as is the case in Illinois and Tennessee.
Joe Asher, CEO of William Hill US, stated, "A lot of operators have an allergic reaction when you talk about federal legislative oversight of our industry."
The PGA Tour is coming up with new wagering options through ShotLink technology, which is not only complicated but expensive as well.
Andy Levinson, the senior vice president for tournament administration with the PGA Tour, said, "ShotLink gathers data from every shot; there are more than 30,000 shots in a golf tournament. We're collecting multiple data points, and they are going to be potential betting points. There's going to be opportunities over a season to have millions of markets created in golf. You're talking about distance, ball location, whether it's on the fairway or in the rough. If a player has a 10-foot uphill putt, there's going to be historical data on that shot. Our sport is perfect for it." He went onto say, "That requires 60 people every week; we have to lug 5 miles of cable. We have cameras, laser systems around our greens. It's an extremely expensive process."
Kenny Girsch, executive vice president of gaming and new business ventures for Major League Baseball, stated, "Baseball has always been a statistics-driven sport. Are the pitches breaking as much in the third inning as they were in the first inning? What's the spin rate? We spent all this time and money to develop and implement this. Now, we can market betting products off of that data. My hope for baseball is that betting evolves, that you can make micro-bets: Is Aaron Judge going to hit a home run off Chris Sale in the seventh inning? What are the odds of that happening? We can market those tools so that sports books can offer a better product. We're much better together than we will be apart."
Tags:
Featured
,
gambling revenue
,
MLB
,
NASCAR
,
NBA
,
NFL
,
NHL
,
online bookmakers
,
online gambling
,
PGA Tour
,
sports betting
,
US
Join the Betting Planet team!
Are you passionate about sports betting? Tipsters and news writers required TODAY!
Experienced preferred but not essential. (All apps considered).
View Careers at Race Media
Top Online Casinos
Bitcoin Friendly

100% up to $3000
Sports Betting Guides
Casino Games
Deposits & Withdrawals
Football
Basketball
Top Country Betting sites